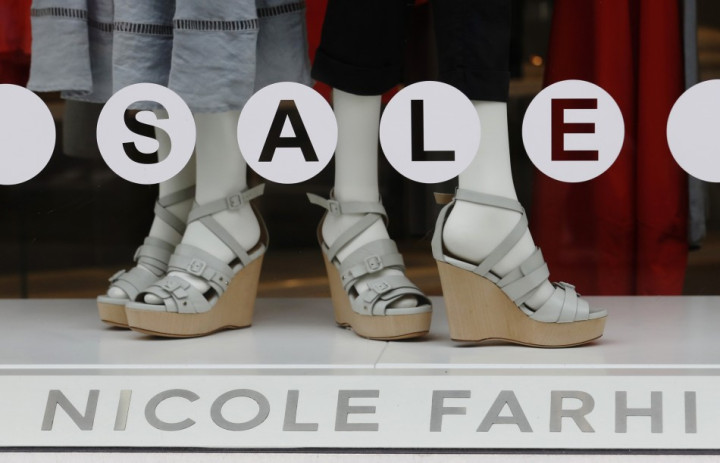 Britain's retail sales were boosted in June as warmer weather prompted shoppers to indulge in summer clothing and footwear.
The British Retail Consortium (BRC) said that total value of retail sales in the UK increased 2.9% on year in June, compared to a 3.5% increase in the year-ago month. Online sales also showed the best performance since July 2012, rising 14.1% year-on-year.
"Sales of fashion and footwear particularly benefited from the change in seasons as shoppers refreshed their wardrobe and got ready to enjoy the warmer weather. These figures certainly underline the impact that weather can have on a retailer's performance," said David McCorquodale, head of retail at KPMG, which sponsors the survey.
Retailers expect a push in July sales with the arrival of a royal baby, as consumers would spend more on champagne and commemorative items, McCorquodale noted.
"While this temporary uplift won't transform the fortunes of the UK retail sector, a mini memorabilia bonanza would still raise some much needed cash for retailers' coffers, putting them on a stronger footing as they restock stores with autumnal ranges," he added.
The rate of retail sales growth was ahead of the year-to-date average of 2.8% and the 12-month average of 2.4%.
Food sales have increased by 1.3%, despite tough comparisons with the diamond jubilee last year. Non-food sales were up 2.5%.
On a like-for-like basis, sales at shops open for more than a year increased by 1.4% from June 2012.
"Despite challenging economic conditions continuing, June saw another strong performance from the UK's retailers, with very respectable overall growth across the categories," said Helen Dickinson, director general at BRC in a statement.
"At this halfway point in the year we are able to see that sales are well ahead of the previous six month period, confirming that the retail recovery is continuing."