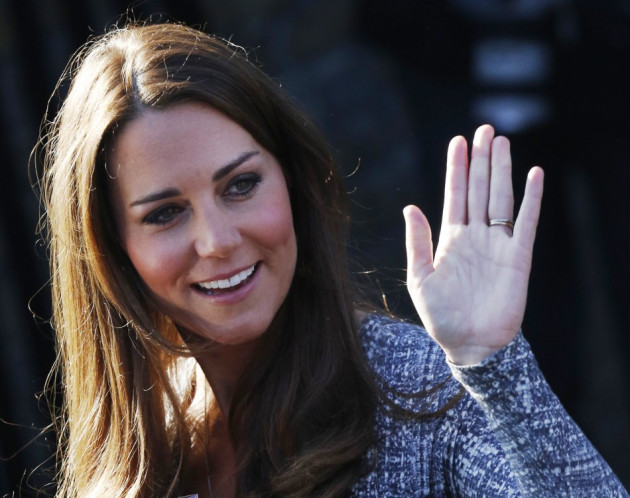 The official title for the royal baby has been announced ahead of Kate Middleton's due date later this week.
A Buckingham Palace official confirmed that the first child born to the Duke and Duchess of Cambridge will be known as His or Her Royal Highness the Prince or Princess of Cambridge.
He added: "The Queen declared by Letters Patent on December 31 2012 that 'all children of the eldest son of The Prince of Wales should have the style, title and attribute of Royal Highness with the titular dignity of Prince of Princess prefixed to their Christian names'."
The news that the new royal will become the first-ever Prince or Princess of Cambridge has been greeted with great delight by the city's residents and political leaders.
The Mayor of Cambridge, Councillor Paul Saunders, said "it is a great honour and I'm sure the people of Cambridge will appreciate it greatly.
"I think it's lovely to continue the close link with the Royal family. I think anything which helps to keep Cambridge in the public eye is a good thing as we rely on tourism."
Former Cambridge mayor Cllr Sheila Stewart said: "When we did a lot of research after it was first announced that the couple were to get the title, nothing like that was found. There were some dukes of Cambridge but not a prince or princess.
"It can only be good news for Cambridge. Everyone is so excited about it. The whole country is waiting for the birth."
Princess Victoria?
Kate's baby is thought to be due on Saturday, 13 July and will arrive at St Mary's Hospital in Paddington, London, where William was born in 1982.
It's understood that the parents-to-be do not yet know whether they're having a boy or a girl.
But as the day quickly approaches, speculation is rife over what Kate and William will name their first child - with Victoria being a hot favourite.
Betting giants Ladbrokes stopped taking bets after a flurry of punts on the traditional English moniker.
Victoria is now the joint favourite for a little girl at 4/1 alongside Alexandra, closely followed by the name Charlotte at 6/1.