The placid and uneventful city of Albuquerque, New Mexico, has seen an unexpected surge in international tourism thanks to the irreverent AMC drama Breaking Bad.
Centred on the fictional character of Walter White, a high school chemistry teacher turned crystal meth manufacturer, the show's fifth and final season has just been wrapped in Albuquerque.
Local businesses have been profiting from the programme's popularity despite its violent nature and focus on drug-trafficking, addiction and murder.
A pastry shop, Rebel Donut, sells special "Blue Sky" doughnuts - cakes decorated with blue rock candy that resembles the 99 percent pure crystal meth cooked up by White (played by Bryan Cranston in the show) and a cosmetics shop has developed a new line of blue bath salts called Bathing Bad.
Another shop, the Candy Lady, has sold 20,000 bags of Blue Breaking Bad meth treats - sugar rock candy - at $1 apiece.
The owner, Debbie Ball, has launched her own Breaking Bad limo tours with a driver dressed as Walter White to take fans to places featured in the series.
"The show is amazing," Ball said. "I don't live too far from Walter White's house."
Among other Albuquerque venues haunted by Breaking Bad fans are his wife's carwash, which is used to launder money from his drug sales, and a burrito joint called Twisters, which in the show goes under the name of Los Pollos Hermanos and is a front operation run by Gus Fring [Giancarlo Esposito], the Mr Big of the New Mexico drug mafia.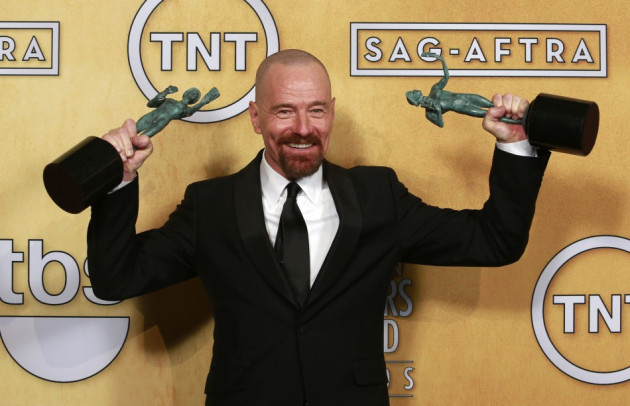 "They ask if they can take pictures. They ask if Gus is here," Rachel Johnson, 19, a shift manager at the restaurant said.
The Albuquerque Convention and Visitors Bureau is enthusiastic about the show and has set up a website to help tourists navigate the city in search of the show's best-known sites.
"It's raised the visibility of the city," said vice-president Tania Armenta. "They are intrigued by the scenic images that they see."
"Watch it with your children. Yes, it's dark," said Ball. "[But] it actually educates you about meth, about making it and what actually happens to you when you walk down that road."