While the world is observing Breastfeeding Week from 1 to 7 August, a piece of unnecessary news from Florida, US, is surely going to disappoint those who advocate public breastfeeding practice. A 24-year-old mother, Juliana Valverde, was recently asked to 'cover up or leave' a movie theatre's lobby while she was breastfeeding her baby. Valverde along with 50 other mums went to watch the Mila Kunis, Kristen Bell, and Kathryn Hahn starred movie Bad Moms at a Fort Myers theatre.
The Florida mum is now planning to sue the theatre manager for violating her rights
The New York Daily News reported that Brooklynn Cahill, one of Valverde's friends, was asked to leave the screening of the R-rated movie for bringing her one-month-old baby. "I was confused because the baby was going to be sleeping the whole time. And if they are fussy we know how to handle the situation," Cahill told the website.
Things started turning sour when, Valverde accompanied her friend Cahill out of the theatre and protested the theatre authorities' decision. "I told the guy, 'Why are these children still here?" and he said it was none of our concern," Valverde told NYDN.
She further claimed that she was trying to pacify her baby daughter by feeding her while waiting in the lobby for the management to respond to the unpleasant situation. However, the same manager offended her for breastfeeding in public. "I was trying to hold off but I thought maybe I could calm her down so I stepped a couple feet away with a blanket. He looked over at me with disgust and I stopped," she added.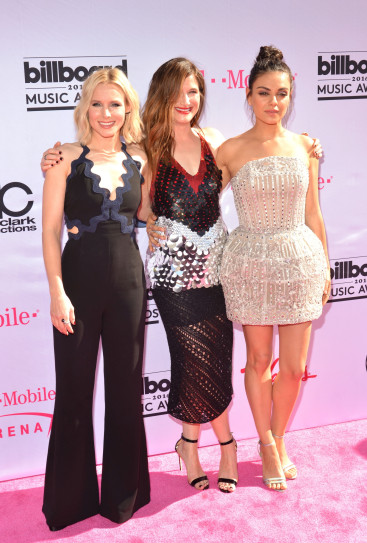 "The state of Florida, by statute, permits a mother to breastfeed in a public or private place without precondition or having to cover up or be embarrassed," Valverde's lawyer Sawyer Smith was quoted as saying.
Public breastfeeding has always been a matter of controversy and argument. In January this year, Spanish MP Carolina Bescansa received massive criticism for breastfeeding her newborn son, Diego, during a parliamentary session in Madrid. Her move to feed her baby was criticised as 'lamentable' and 'frankly unnecessary'.
According to a WHO report, children who were breastfed are healthier and learn better. It may also contribute to aspects of sustainable development, the report added.