Breastfeeding for up to a year linked with higher IQ and earning potential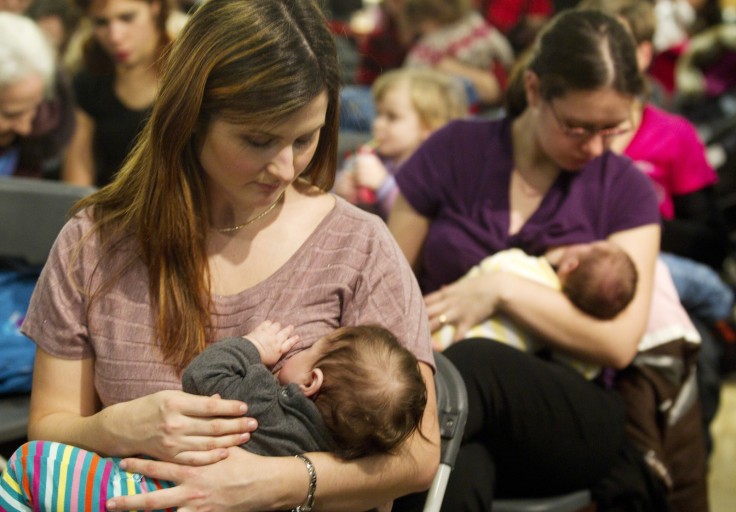 Breastfeeding for up to a year results in increased intelligence in adults, with higher earning potential, a study has found.
Scientists from the Federal University of Pelotas in Brazil followed almost 3,500 newborn babies for 30 years looking at the effect of breastfeeding on IQ and earnings.
Published in the Lancet Global Health journal, findings showed a clear link between breastfeeding and longer schooling, higher adult earnings and increased intelligence.
Of the babies studied, researchers divided them into five groups based on how long they were breastfed as infants – taking into account other variables that might contribute to IQ such as birthweight, maternal age and genomic ancestry.
Findings showed increased intelligence and higher adult earnings at all duration levels of breastfeeding, but the effects correlated to length of breastfeeding – the greater the length, the greater the benefits.
Lead author Bernardo Lessa Horta said: "The likely mechanism underlying the beneficial effects of breast milk on intelligence is the presence of long-chain saturated fatty acids (DHAs) found in breast milk, which are essential for brain development. Our finding that predominant breastfeeding is positively related to IQ in adulthood also suggests that the amount of milk consumed plays a role."
The positive effects of breastfeeding have long been known. A recent study by Brunel University London found breastfeeding for between seven and 12 months could save the NHS £40m ($58.6m) through reduced common childhood diseases and lowering the risk of breast cancer among mothers.
Commenting on the Brazil study, Erik Mortensen from the University of Copenhagen in Denmark said effects of early developmental factors like breastfeeding could be diluted through later environmental influences.
"By contrast ... [the] study suggests that the effects of breastfeeding on cognitive development persist into adulthood, and this has important public health implications," he said. "However, these findings need to be corroborated by future studies designed to focus on long-term effects and important life outcomes associated with breastfeeding."
Horta added: "Our study provides the first evidence that prolonged breastfeeding not only increases intelligence until at least the age of 30 years but also has an impact both at an individual and societal level by improving educational attainment and earning ability.
"What is unique about this study is the fact that, in the population we studied, breastfeeding was not more common among highly educated, high-income women, but was evenly distributed by social class. Previous studies from developed countries have been criticised for failing to disentangle the effect of breastfeeding from that of socioeconomic advantage, but our work addresses this issue for the first time."
© Copyright IBTimes 2023. All rights reserved.