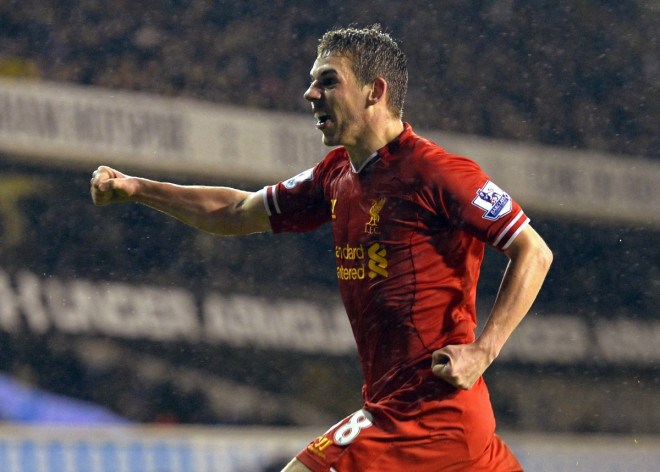 Liverpool manager Brendan Rodgers has revealed Jon Flanagan will be offered a new contract to extend his stay at Anfield in the coming months.
Rising through the club's youth academy, the defender broke into the Reds' first team in 2011 under their former manager Kenny Dalglish.
After signing a four-year deal in the summer of that year, Flanagan faded away in the following two seasons making only five Premier League appearances.
Despite being a right-back by nature, the 21-year-old has shown his versatility chipping in resilient performances at both full-back roles this season.
Flanagan has featured in Liverpool's starting XI as a makeshift left-back for Jose Enrique who has been out with a knee injury since November.
He has flourished under the Northern Irishman this season and has made 14 appearances in the league scoring one goal in the process.
"Jon will be given a new contract - no question. Come the summer he's got another year so he will definitely be given a new deal, He has been outstanding. It's great when you see a young player develop like that," Rodgers explained.
"You can see the confidence he has now. He has made himself an important member of the squad. If he keeps his focus and keeps working well, he can do that. He was only born in '93, he's only very young, but his performance levels are so mature," he said.
Meanwhile, Liverpool registered a 3-0 victory over Manchester United at Old Trafford in their previous league fixture on Sunday. Rodgers was quick to praise Flanagan and credited the defender for nullifying the Red Devils' attacking threat of Juan Mata and Adnan Januzaj.
"He reminded me of Steve Nicol against Manchester United on Sunday - a right-footed player on the left side, steady, aggressive, no fear; he's been a revelation, and particularly in the big games. They had to change Mata over at the weekend," the Liverpool manager said.
"He booted Mata over to the other side and then Januzaj as well. He's not easily fazed. I think the biggest thing for me has been his temperament, that is one of his attributes," Rodgers added.