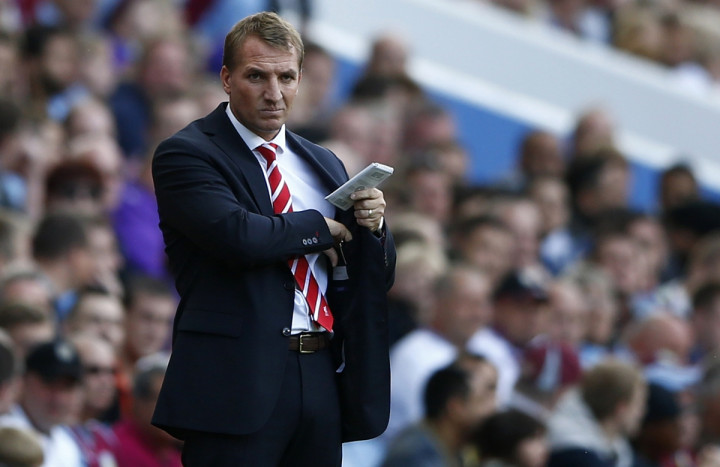 Liverpool manager Brendan Rodgers has confirmed that there will be further player arrivals this summer at Anfield.
The Reds boss has begun the overhaul of his squad for the next season, after the club's return to Champions League football. Liverpool have already confirmed two signings, with Rickie Lambert arriving from Southampton and a deal in principle being agreed for Emre Can of Bayer Leverkusen.
The former Swansea boss admitted there has been a lot of work going on in the background in order to bring in new faces to Anfield.
"I think there has been a lot of work that has been done. If you look at us as a club, we haven't been resting over the course of the off-season, a lot of great work has gone on," Rodgers told Sky Sports.
"We've targeted players, we've signed some and we'll have more signings to come over the course of the pre-season. The idea is by the end of August we'll have the squad together and it will be a really exciting time for us next season."
"Next season will be equally as tough, we knew it would be tough, we had an incredible performance level and we'll have players who want to prove themselves and the beauty is that we as a club will improve too," explained the former Swansea boss.
"We've a lot of young players who will have gained experience last season and we will bring in more players with added quality so we will also improve as well and that's something I'm really looking forward to seeing."
The Northern Irishman is also close to completing a deal for Adam Lallana, who is reported to have completed a medical over the weekend. But when asked about it, he wouldn't confirm the same.
"I wouldn't tell you. I would love to stand here and tell you... we still have signings to make to ensure we have the squad strength to cope."
Liverpool were the in-form team during last year's campaign and just missed on the Premier League to eventual winners Manchester City. However, by finishing second, Liverpool have ensured a return to the Champions League, their first since the 2009-10 campaign. With the Reds competing on four fronts new signings are a must if they are to do well.
"Oviously [sic] returning to the Champions League is fantastic for the club and for the supporters but we're in four competitions next season and we want to do really well and that's going to take a few more signings to bring in and as soon as we sign them you will know," Rodgers added.