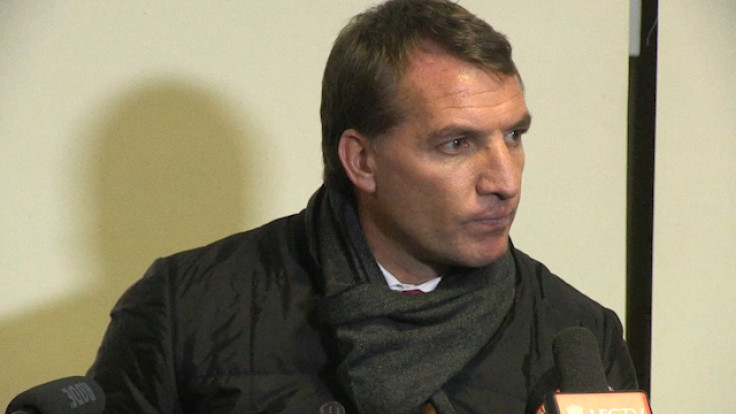 Brendan Rodgers believes that Liverpool are getting stronger and have historically been a team who tend to fire after Christmas.
The Reds went on a brilliant run last season before falling to Chelsea, which scuppered their title hopes. However, Rodgers will take heart from that display and hope to recreate something similar to initiate a top four challenge.
Manchester United have been found out by Southampton and are currently five points ahead of Liverpool in fourth, while Arsenal and Tottenham are leading the race by four and two points respectively to come in the top four.
Southampton have taken a sizeable lead, and sit in third spot with 39 points, seven points clear of the runners-up from the 2013/14 season.
Rodgers will be rejuvenated by the news of Daniel Sturridge's impending return after missing out on a major part of the season owing to a series of injuries. The England international had gone to the United States to receive treatment and is believed to be in better condition, having returned to England recently.
"We are a team who can come on strong in the second half of the season. There is still a way to go, but the exciting thing is that in my two years here we have always been better in the second half. That's the business end. That is where we want to be," Rodgers said.
"We still have Sturridge, Lallana, Johnson, all these guys to come back into the squad. It's gone the way I hoped it would and hopefully we can continue with this momentum," he added.
Raheem Sterling, who was on a sanctioned trip to Jamaica to loosen up, is due back today (12 January) and should be available for their Premier League game next weekend, away to Aston Villa.
The decision to allow Sterling to leave on a vacation midway through the season was deemed controversial by a few quarters but the former Swansea manager insists that it was only to let the player freshen up ahead of a tough schedule.
"I think it will give him that freshness he needs. It is not just the physical fitness but the mental fitness," the northern Irishman continued.
"We have put so much on him since he has come into the team as a 17-year-old. He has not had a break and has progressed through to being a full international player.
"After the World Cup I felt he needed a break, but we had the Champions League and a lot of games. We had a plan that this was going to be the best time, after Christmas. Leicester and Sunderland were the two games I picked for him not to be involved.
"He will come back now and mentally it will freshen him up. It is like you, anyone going for a holiday. You get one day off and you think it's great and footballers are no different. It is a great life, a wonderful job, but it is mental fitness as well," he concluded.