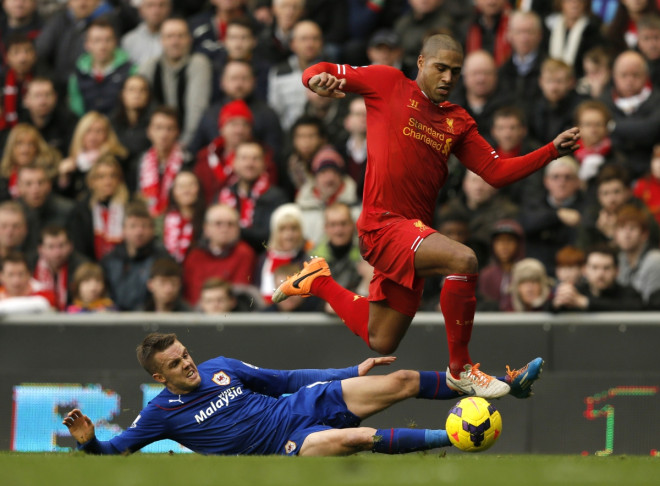 Liverpool manager Brendan Rodgers claims handing Glen Johnson a new contract will be a priority in the summer.
The 29-year-old will have a year left on his current deal at the end of the season. The full-back had earlier admitted that a talk over extending his stay at Anfield beyond 2015 was yet to begin.
Liverpool legend Mark Lawrenson had urged the Merseyside club to tie Johnson with a new deal before the end of the current campaign.
However, Rodgers claims the Reds will enter into negotiations only in the summer and has expressed his desire to keep hold of the England international at Anfield.
"We want to keep Glen here. There is no question about that, especially now he's in this form. He's 29 and we feel that he has still got good years ahead of him," Rodgers told the Liverpool Echo.
"No contracts will be looked at until the summer but his will be a priority for us, especially if he continues in the form that he's in."
Johnson's current weekly wage is £110,000-a-week. The defender turns 30 later this year and the former Swansea manager hinted that a new deal will see England full-back take a pay cut to extend his stay with the Reds
"It just means you just have to sit, debate and discuss what's best for the club and the player. The beauty of this is we want to keep Glen and Glen loves it here. We just need to find a solution which is good for both," Liverpool manager said.
"If we can do that then the club will have a very good player for years to come. We have other players like young Jon Flanagan who only has one year left, while Jordan Henderson only has two years left. They have been great and we want to look at those contracts.
"That's something that will be for the summer. The players can do themselves no harm by continuing to play in the form they are in. The club will then take a close look at it," Rodgers concluded.