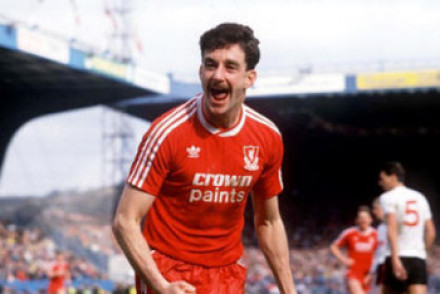 Liverpool legend John Aldridge has told IBTimes UK that Brendan Rodgers' side are playing the best football since the club's last title-winning team, back in 1990.
Aldridge, who played in that team under Kenny Dalglish, also hailed Rodgers as a "miracle worker" and said his handling of Luis Suarez has been key - although Gerrard is still his favourite player.
Speaking exclusively to our reporter ahead of the showdown with Chelsea, Aldridge said: "I don't like making direct comparisons between eras because it's unfair, but this team are playing the best football since the team I played for.
"I had Barnes, Beardsley, Houghton alongside me. These lads have a very similar balance, very quick.
"Steven Gerrard is still my favourite, but now you've got Suarez as well."
Aldridge signed for Liverpool in 1987 and won the title in his first season. He left the club in September 1989, during the season which brought Liverpool their most recent championship.
Liverpool are close to securing their first English league crown since that 1989-90 season, and Aldridge believes Rodgers' influence has been key.
"He [Rodgers] has performed miracles, he's turned it around so quick, his coaching technique is excellent, he's been amazing" Aldridge told IBT.
"He plays Barcelona-like, he was there for some time. He's coached with really good managers, his philosophy is refreshing.
"Look at the way he's handled Suarez. The manager has managed him brilliantly, he's not been perfect on the pitch but he's been brilliant.
"He [Suarez] has been learning. Rogers talks to him at length, the club's talked to him at length. The fact that he speaks Spanish is a big advantage."
Aldridge said he won't begin celebrating Liverpool's title triumph until the trophy is mathematically secure. However he believes it would be a fitting success, 25 years on from the Hillsborough disaster.
"I'm the most pessimistic man in the world" he said. "But fingers crossed. It will be a very poignant year."
This interview was kindly provided by www.5times.co.
You can get the chance to play against John Aldridge and a host of other legends including John Barnes, Robbie Fowler, Steve McManamanan, Patrick Berger, Vladimer Smicer and Jan Molby at Anfield on 16th May, all details are on www.5times.co/anfield