Brendan Rodgers Hints Liverpool Are a 'Little Broken' Without Luis Suarez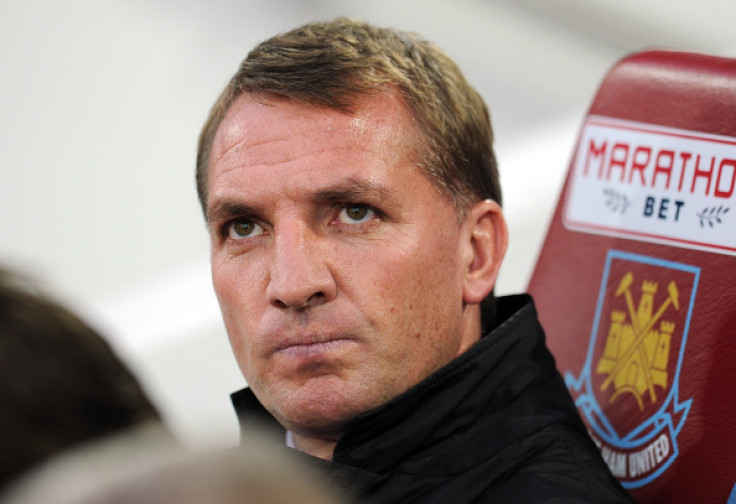 Brendan Rodgers believes Liverpool's style of play has been left broken after allowing Luis Suarez leave in the summer.
The Uruguayan international was the standout player for the Merseyside club last season as he was the league's top scorer. However, Suarez left the Reds and completed his switch to Barcelona for a reported fee of £75m.
Liverpool reinvested the money raised by the sale of the former Ajax man in strengthening the squad. They signed nine players during the last transfer window and are struggling in the league this season.
The Anfield club has managed just two wins from the first five matches and Rodgers is confident the set of players at Liverpool will help him bring the club back on top.
"When you introduce a raft of new players and lose the core of players [Suarez to Barcelona], that's obviously a factor and then it becomes a little bit broken," Rodgers said, as quoted by the Daily Mail.
"That's how our game has looked for me for a big part of the season. Where I am fortunate is that I have a group of players here that identify with that."
"We are all in this together and we need to get back to re-focus on what has allowed us to win games consistently over the last 18 months to two years. That has been about the way we play and imposing our style and strength on our opponents."
"I think at this moment in time we are re-focusing and reintroducing principles into our game that has brought the win ratio we've had in the last 18 months. Apart from the Tottenham game (won 3-0) we have moved away a bit from that."
"Our game is based on fast pressing, a real high intensity and also the speed of our football. We put a lot of hard work in during the first six months that we were here and a lot of those processes became natural — the consequence of that is winning," the former Swansea boss concluded.
Meanwhile, Liverpool face Everton in the first Merseyside derby of the season at Anfield. Rodgers would be hoping to end his side's two game winless run against their local rivals on Saturday.
© Copyright IBTimes 2023. All rights reserved.