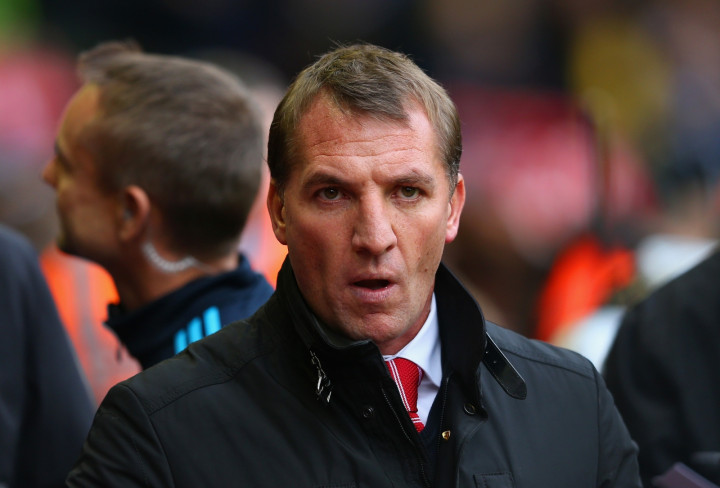 Liverpool manager Brendan Rodgers admitted that his players lacked intensity and confidence, which led to their latest defeat at the hands of Crystal Palace on Sunday.
The Reds suffered a 3-1 defeat at Selhurst Park, despite taking an early lead from Rickie Lambert's strike. The defeat against the Eagles was the Merseyside club's sixth defeat of the season as they are 12th in the league table with 14 points after 12 games.
The former Swansea manager says he is responsible for Liverpool's poor start to the season. Rodgers stressed that the Reds need to find a solution quickly for their recent slump in form.
"We made mistakes that you would not expect to see at this level for a team that wants to be challenging. We go 1-0 up and then we fail to manage the game," Rodgers explained.
"Overall, there's that intensity and togetherness that's not quite there in our game. When you don't get the results, that is affected. We started the game as you would want but I think you saw a team low on confidence."
"We're not quite together as a team, which is what we pride our work on. We need to find a solution very quickly because it was very disappointing."
"It was bitterly disappointing. It was nowhere near the level that we would expect. It's my responsibility as the manager, ultimately. I picked the team and put the team out there and I pick the best team I think can win us the game," he said.
Liverpool have suffered defeats in the last four matches played in all competitions and Rodgers remains confident that his side can end their poor run.
"We need to find a way because we've seen over the last couple of years as we have seen this group develop that they are very talented players," the Liverpool manager stressed.
"But it's been a new phase this season and we've had a lot of games, a lot less preparation time in terms of coaching and injuries that were key for us. But we can't complain. We just have to get on with it and find ways of getting results because that's what Liverpool is about."