Brendan Rodgers has spoken of his desire to return Liverpool to the trophy laden days they enjoyed under the management of the great Bill Shankly.
The Scot forever changed the fortunes of Liverpool when he arrived in 1959 as he successfully led the club out of the old second division, before winning three league titles and a host of other major trophies.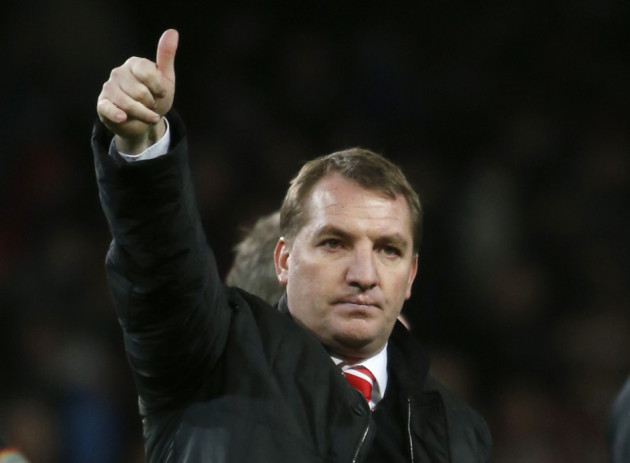 Bob Paisley then oversaw an era of complete dominance but it has been some time since Liverpool could claim to being the best side in the country. It is more than 20 years since they won the league title and this season they have been battling just to secure a top-seven finish.
Rodgers is well aware of the history of the club and of the challenges that lie ahead, but he believes there has been significant progress this season and Liverpool are once again on the right track.
Asked about the challenge in building a team worthy of Shankly and Paisley, Rodgers commented: "For someone like me, my job is to build the club again, like Bill Shankly did very successfully and that set up the many successful eras that everyone remembers Liverpool for.
"That's what I'm trying to replicate and it's a huge challenge, because the club is an institution, but it is a challenge that I've enjoyed every minute of and all the staff and players have also. I've seen real progress this season and I would expect us to continue that over the next couple of years."
Liverpool remain a work in progress and have endured a season of inconsistency as they struggle to regain their place amongst the top four. However, Rodgers feels as though recent signings, Daniel Sturridge and Phillippe Coutinho, have made a significant impact.
"There had been talk for some time about Daniel coming to the club but we needed to be sure that he was going to be the right fit for what we required. He has settled in very well, but he still has lots of aspects of his game to work on in order to achieve what he wants to and to allow him to make the kind of impact that we want," explained Rodgers.
"He has made a very promising start and as long as he maintains that same level of commitment and responsible attitude to improving, I can see him being a great signing for the club."
Speaking of Coutinho, he added: "He might be slight in stature but he's still got real power and mental strength too, plus he's a wonderful technician."
Rodgers also confirmed that he will look to strengthen the squad in the summer as he looks to return Liverpool to the halcyon days of old.
"We are hopeful that come the summer we can make more additions that will take us on to the next level. The business we did in January however was excellent and that's a great credit to the club."
For more insight from Brendan Rodgers and other leading managers plus exclusive Premier League highlights go to www.yahoo.co.uk/sport