Brendan Rodgers: Luis Suarez is Happy at Liverpool and Will Not Leave Anfield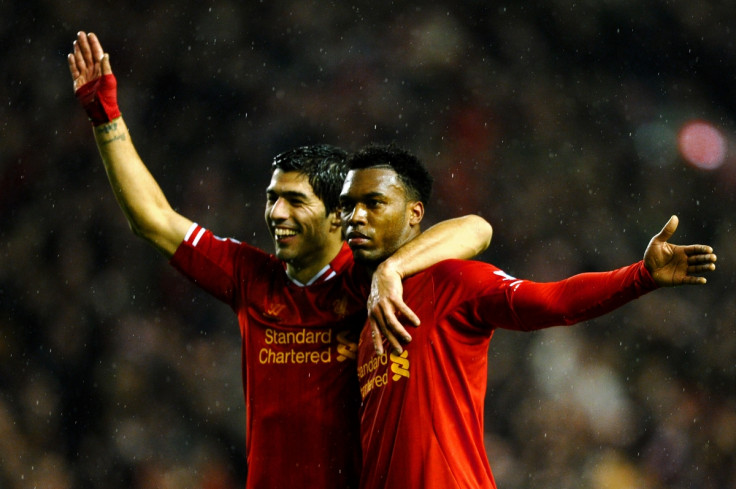 Liverpool manager Brendan Rodgers has admitted star striker Luis Suarez is happy and is not looking for an exit from Anfield in the summer transfer window.
The Uruguayan international has been in prolific form for the Reds and was the top scorer of the league with 31 goals this season. His brilliant run for the Merseyside club have attracted interest from the Spanish giants as both Real Madrid and Barcelona are reportedly keen on signing the striker.
Suarez rejected claims suggesting that he has a €70m clause in his contract to be triggered by the Spanish capital outfit or the Catalan club. In addition to this, Rodgers has reiterated his desire to retain the former Ajax man after claiming the 27-year-old is happy being at Merseyside.
"The last conversation I had with Luis we spoke a lot and I know he is very happy here. He has had a marvellous season. He has picked up all the awards - ones that were very important to him from his peers," Rodgers told the Liverpool Echo.
"He's contributed massively to our success this season and he is happy in the Premier League. He has turned a corner in terms of how he's perceived in England. Of course in football you can't promise anything but I am confident Luis will be a big part of the future here."
The former Swansea boss guided Liverpool to finish second in the league table in his second year at Anfield. Rodgers saw the Reds finish seventh in his debut season and is impressed with the manner in which his side has fared this season.
The Northern Irishman believes with the help of Champions League football, Liverpool will be able to retain their star players beyond the summer transfer window.
"Whether it's Luis or any other player, there is no excuse (for wanting to leave) now. We are one of the biggest clubs in the world - one of the great institutions in modern football," Liverpool manager said.
"The Champions League was what we were all fighting for. It's a wonderful platform for all the players and that opportunity is there now. We are playing at the highest level."
"We're at the leading edge of the game playing a really exciting philosophy of football that people are looking at and admiring both at home and abroad. We're a club that's really ambitious to succeed. It's a wonderful environment."
"We're going to extend the stadium. All the ingredients are there. We hope to continue with that over the coming years," Rodgers concluded.
© Copyright IBTimes 2023. All rights reserved.