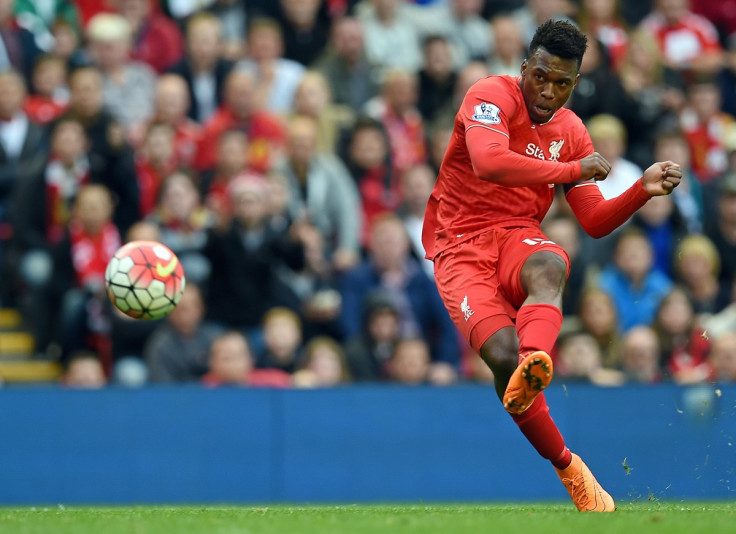 Liverpool manager Brendan Rodgers has confirmed he will make a number of changes in his line-up for the Europa League game against FC Sion on 1 October in order to rest some key players ahead of the derby against Everton on Sunday. The manager has therefore confirmed that Daniel Sturridge will be rested, while 18-year-old Jordan Rossiter will play his part in the game.
The Merseysiders host the Swiss side on 1 October night, after starting their Europa League campaign with a 1-1 draw in Bordeaux, with Sion then beating Rubin Kazan at home.
And with a Merseyside derby waiting on Sunday 4 October, Rodgers has confirmed a number of fringe players will have a chance to prove themselves in the game – although saying that the team is not thinking yet in the game against the Toffes.
"Our approach to this game is how it's been in the competition – this is an opportunity for young players and an opportunity for players on the fringe of the team that aren't getting so many games," Rodgers said, as quoted by the club website ahead of the game.
"But it's also going to require players that have been playing. Ultimately for us the aim is to win the game. We recognise that our home games in this competition are very important and we enter into it with that mindset. Then we can concentrate on the game on Sunday."
Rodgers confirmed that Rossiter will be one of the beneficiaries of the rotations after the midfielder made an impressive performance during the Europa League opener. Other academy stars, like Spaniard Pedro Chirivella, may also have a chance.
"He's a young player that is developing well. He has a strong personality," the manager said. "He and the other young guys did very well in the last game. He'll be in contention again for the game tomorrow."
Rodgers, meanwhile, confirmed that Sturridge will be rested for the Everton clash as, despite the England international scoring twice in the 3-2 victory over Aston Villa, he is yet to return to full fitness.
"I think for every individual player, you look to do that. You have got to assess and analyse where they are at physically. Daniel has worked very, very hard and has come back ahead of schedule. We've got to make sure we don't break him at this stage," Rodgers said. "You saw in the game at the weekend, he is still building his way towards fitness, but what he gives us is that real quality in the final third of the field. He won't be involved in the game, which will keep him fresh and working towards his fitness for the weekend."
Meanwhile the manager said he has no issue if the striker is selected for England for the the final Euro 2016 qualifiers against Estonia and Lithuania – despite Sturridge's nightmare injuries that started last September whilst on international duty.
But asked if he would be able to play two games in four days, Rodgers said: "Not at the moment, no. The guys with England are intelligent enough and I am sure they understand and will have a little conversation before they meet up. I don't necessarily speak so much with international managers.
"When players go away, I let them deal with them. They are highly-qualified professionals who work at that level. But certainly with Daniel's case, it is certainly worth me noting to the FA about where he is at in this period of his fitness. I suspect that he is a player who is coming back and Roy and his staff are intelligent enough to see that. I'm sure him being in the squad, they will manage it accordingly."