Brendan Rodgers says Mario Balotelli was Liverpool's nominated penalty taker against Besiktas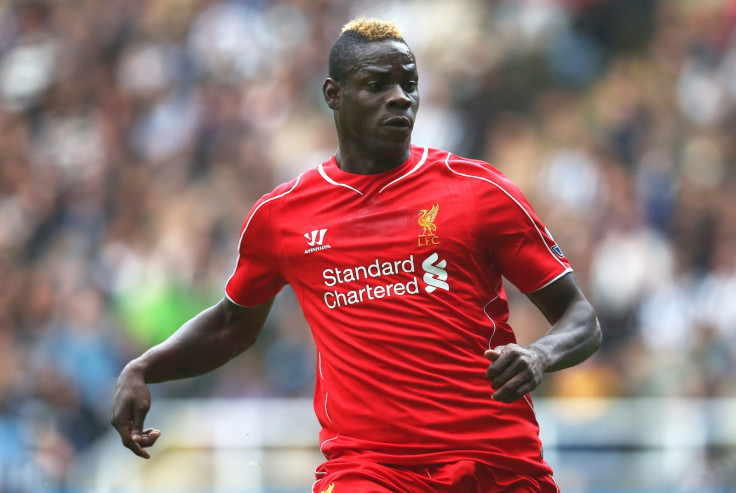 Manager Brendan Rodgers has surprisingly revealed that Mario Balotelli is the second penalty taker at Liverpool behind Steven Gerrard even though the Italian international was questioned by the captain himself for taking the spot kick against Besiktas on Thursday night ahead of Jordan Henderson.
Even though the Italian scored the winner to secure a 1-0 victory for his side in the Europa League last-32 tie at Anfield, Balotelli came under scrutiny after appearing to have a disagreement with captain Henderson and Daniel Sturridge over who should take it.
Gerrard, working as a pundit on ITV's coverage of the game, accused the Italian of showing disrespect to Henderson.
"Mario's been a bit mischievous and gone against team codes. If he missed it could've been like Everton. Rules are rules and they should've been adhered to," the Captain said.
"Jordan is the captain and Mario showed Jordan a bit of disrespect there, but he's scored a very important goal. I think six or seven players would have wanted to take that penalty so if they all say they are taking it, what happens then? Rules are in place for a reason."
However, Rodgers has now clarified the situation claiming that Balotelli was eventually the one to take the spot kick.
"There's been more drama made out of it than it was. When Steven plays, he's the number one," he said. "The nominated penalty-taker was Jordan. But if Jordan and Steven and Mario are on the pitch, then normally Steven and Mario are the penalty takers,"
"Jordan showed last night what a team player he was by letting Mario take it. Young Jordan showed his maturity."
Nevertheless, the manager admitted he didn't like the discussion between the Liverpool players before taking the penalty.
"I don't like the etiquette -- at this club or any other club," added Rodgers. "What you don't like to see four or five players around the ball looking to take the penalty."
Meanwhile, the boss confirmed Gerrard will remain on the sidelines for the trip to Southampton on Sunday while Brad Jones, Jose Enrique, Jon Flanagan and Lucas Leiva are also out.
"Steven [Gerrard] will still be out. Brad Jones, Lucas Leiva and Jon Flanagan are still working towards fitness. Jose Enrique is still out as well," he said.
Gerrard suffered a hamstring injury during his side's last Premier League victory over Tottenham Hotspur on 10 February and has since been unable to play, missing the FA Cup win over Crystal Palace and Thursday's victory over Besiktas.
© Copyright IBTimes 2023. All rights reserved.