Celtic manager Brendan Rodgers should be a candidate for the Arsenal job if Arsene Wenger leaves, according to Charlie Nicholas.
Rodgers is yet to suffer defeat in his first season in the Scottish Premier League, and a likely win over Hearts on Sunday (2 April) would deliver the club's 48th league title.
The former Liverpool manager could also clinch a first domestic treble for the club since 2001, with Celtic facing Old Firm rivals Rangers in the Scottish Cup semi-final on 23 April, having already won the Scottish League Cup after defeating Aberdeen.
Meanwhile, Wenger's future at Arsenal is at its most uncertain with his contract expiring in the summer. The Gunners have lost four of their last five league games and are in danger of missing out on the top four for the first time under the Frenchman.
Nicholas, who played for both Celtic and Arsenal, believes Rodgers has repaired his reputation following the end of his Liverpool stint and deserves to be considered if Wenger does end up leaving the Emirates Stadium this summer.
"I apologise now to Celtic fans because they'll be on my case, but of course he would [be a contender]," Nicholas said, as quoted on Sky Sports. "He's building his stock back up."
"He went to win things at Celtic and he's got two trophies in the cabinet already, potentially a third is staring him in the face with the Old Firm derby coming up on Sky Sports. It's been interesting because Celtic have won the title without really working hard for it. He's impressed. He's got good energy.
"Compliments to the players but Brendan has been absolutely fabulous. He's been different class."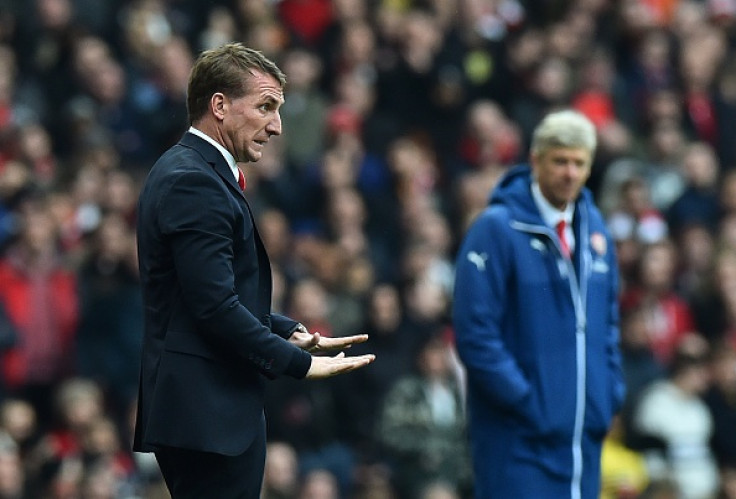 Nicholas also believes that the style of play that Rodgers embedded into his Liverpool team that almost won the Premier League in 2014 would be perfect for the Gunners.
"He's on a decent salary and he's deserved it and merited it, but absolutely, if Arsenal are looking at a list of names to replace Arsene, Rodgers would be on it," he added. "He plays the Arsenal way. He played the same style at Liverpool and he probably should have won the league. Everything is there for me to say absolutely."