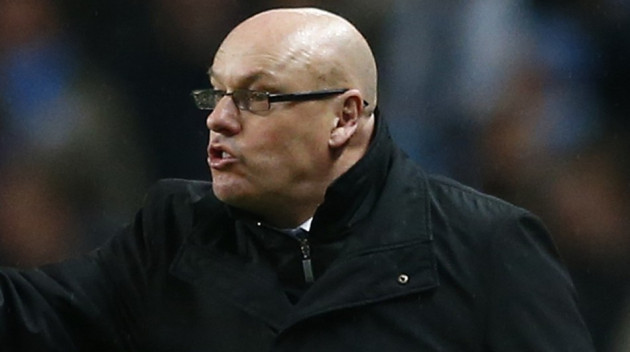 Leeds United boss Brian McDermott is frantically trying to make significant additions to his squad with just over six weeks of the emergency loan window to run after suffering a fifth defeat in six games in all competitions against Derby County.
Victory over AFC Bournemouth last weekend ended a run over four back-to-back losses but Steve McClaren's first full game in charge of the Rams saw Leeds return to losing ways as Chris Martin, Johnny Russell and Will Hughes all netted at Pride Park.
McDermott was last week promised significant funds to finance moves in the remaining weeks of the emergency loan window and the Leeds boss remains focused on securing new additions before the 28 November deadline.
"We'll try and find some players - and work with what we have," he said. "I'm looking at what we need to do to make ourselves better.
"I'm as frustrated as anybody. It's 19 games since we came here, that is a short period of time, and nobody wants to do this more than me."
The former Reading manager made four new signing in the summer transfer window but the quartet's impact has been limited, with Leeds occupying a mid-table place after 11 matches.
Upcoming games against Birmingham City, Huddersfield Town and Yeovil Town present the opportunity to build a platform from which they can rebuild their season and McDermott is optimistic Leeds can turn things around.
"We need to get a mentality where we're very difficult to play against away from home," McDermott added after a ninth defeat of his Elland Road tenure.
"It's not about hoping to get a result. It's about knowing that you're going to get a result. That's where we've got to go to, somehow, but it's amazing what you can do.
"Things can happen and players who've been written off previously can get a winning mentality. I've seen it before.
"Can we foster that? Definitely. I'm determined to get it right."