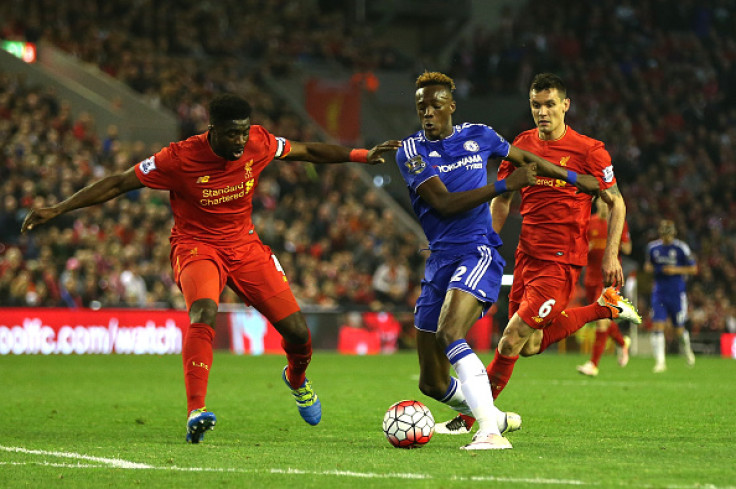 Bristol City chief Mark Ashton has opened up regarding Tammy Abraham's loan move from Chelsea and how the teenage striker's transfer was close to falling apart following the arrival of Antonio Conte. The Robins' chief operating officer also revealed that the Blues have a list of clubs that they will not deal with when it comes to loaning out their players.
The Championship club already had an agreement in place with the Stamford Bridge outfit to sign Abraham on a temporary basis following a meeting with club officials at the end of last season, but the move was delayed after Conte took a liking to the striker during their pre-season tour of the United States. They had to wait for the Italian manager to approve the transfer, which eventually happened just before the start of the current campaign.
The west London club were initially said to be apprehensive about sanctioning the loan move owing to past experiences. But the 18-year-old striker was keen on a move and the club made assurances that he will be given ample opportunities to continue his football development at the Ashton Gate Stadium.
Abraham, who made his Premier League debut against Liverpool last season, has started in five of the seven games Bristol has played thus far this season, while making substitute appearances in the other two. He has scored five goals and provided one assist in the seven games which includes two in the EFL Cup.
"At the end of last season, Lee (Johnson) went to Chelsea's training ground and presented to Michael Emenalo, while I went to Stanford Bridge and met Roman Abramovic's board of directors," Ashton told the Bristol Post.
"They had tried these arrangements with English clubs before and, in their words, they hadn't worked. They gave me a list of clubs they would not do business with. I asked them to give us Tammy for the season and then judge us on what we do, not what we say. I told them we would show them what we could do and then build a long-term relationship.
"We then did the deal with Chelsea and sorted all of the finances, which were far from straightforward. Then we had to wait for Mr Conte.
"We had an agreement with Chelsea that, if Tammy came out on loan, it would be to Bristol City. We had that one in the drawer by the end of June. But Chelsea had to delay, because Antonio Conte was coming in. Once he was in, he made it very clear that he liked Tammy Abraham," the Robis chief explained.
"When Tammy went from the Euros (Uefa Under-19 Championships in Germany) straight to the US on tour with Chelsea, the feedback we got from Chelsea's directors was that Conte was keen on him. At that stage, we were thinking he might keep him in and not allow us to take him."
"We kept pushing and the player, his family and his representatives kept pushing. Tammy knew that, if he stayed at Chelsea, his game time would be limited. He wanted to come here and play.
"Eventually, I got an email from Chelsea's board saying Conte had agreed to Tammy coming to us. We already had a deal agreed with Chelsea, so Tammy flew straight to Bristol from the US and we did it all the next day," he added.