Britain faces £50bn Brexit divorce bill, says EC's Jean-Claude Juncker
The European Commission President says the UK will have to honour previous commitments.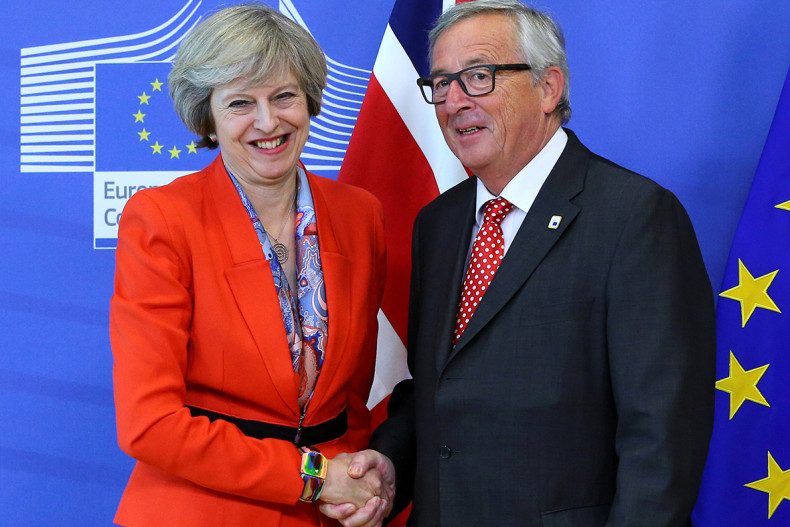 Britain's bill to leave the European Union will be around £50bn, said European Commission president Jean-Claude Juncker.
The EU's most senior civil servant told the BBC the bill reflected "former commitments by the British government and by the British parliament".
He confirmed the UK will be presented with a bill of about €60bn (£52bn, $64bn) after Theresa May formally kicks off withdrawal negotiations under Article 50 of the EU treaties on 29 March, four days after the EU's 60th anniversary celebrations in Rome.
"It is around that," said Juncker. "But that is not the main story. We have to calculate scientifically what the British commitments were and then the bill has to be paid."
Britain's financial commitments to Europe include various EU infrastructure projects and programmes, as well as the UK's share of pension liabilities of EU staff who served during the period of its membership.
He added: "There will be no sanctions, no punishment, nothing of that kind."
The EC President added that it will negotiate with Britain in a "friendly way, in a fair way", but warned that European institutions were not "naive" about the process.
Juncker described Britain leaving the EU as "a failure and a tragedy", adding that he would be "sad" when May's letter of withdrawal arrives at EC headquarters in Brussels next week.