Chancellor Philip Hammond has been urged to cap Britain's EU 'divorce' bill at £3bn ($37bn), a far cry from the up to €60bn (£50bn, $60bn) that the bloc is expected to demand once Article 50 is triggered on 29 March.
There are concerns among Brexit-supporting cabinet ministers that Hammond will not be "sufficiently tough" with the European Union (EU), The Times reports.
The alliance divorce bill is expected to be the first hurdle in Brexit talks and allegedly covers Britain's financial liabilities towards the bloc.
The majority covers funds for projects that Britain had signed off as a member but has yet to pay for.
Tory Brexiteers believe that there is little justification in either the EU or international law for the divorce bill. However, they acknowledge that there is a need for contributions into certain EU projects that are in the UK's interest.
Jean-Claude Juncker, the European Commission president, has warned earlier that the UK is facing a "very hefty bill" once it exits the union.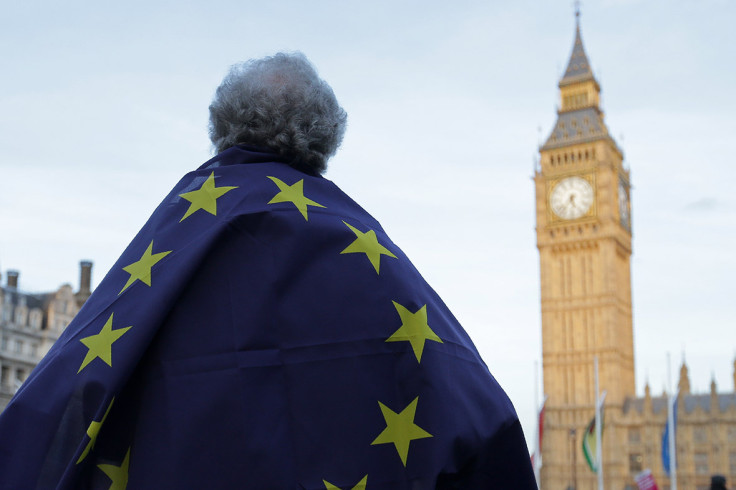 "As the prime minister said, we do not want to pay huge sums. We think anything over £2bn or £3bn is not possible. There are those round the cabinet table who think we are going to have to pay a huge amount to get out, and the chancellor is on that side," a senior government source told The Times.
"We are categorically against paying in a big lump sum. Nor do they want it agreed before trade negotiations. People are horrified by the chancellor's suggestion of paying the bills that are owed," a cabinet source said.
Sources close to Hammond however have rejected the allegations, noting that the chancellor himself had rejected the idea of a £50bn exit fee at the G20 summit over the weekend.
Hammond had accused EU figures of overstating the figures. The Times also noted concerns raised that there are moves to weaken the chancellor who had to make a dramatic U-turn over the hiking of the national insurance tax in his budget.
Prime Minister Theresa May is set to formally trigger Article 50, the start of the Brexit process on 29 March which will kick off the two years of exit talks.
Sir Tim Barrow, Britain's lead Brexit diplomat in Brussels, will hand a letter from May to Donald Tusk, the president of the European Council, notifying the 27-member states of UK's wish to start the EU exit process.