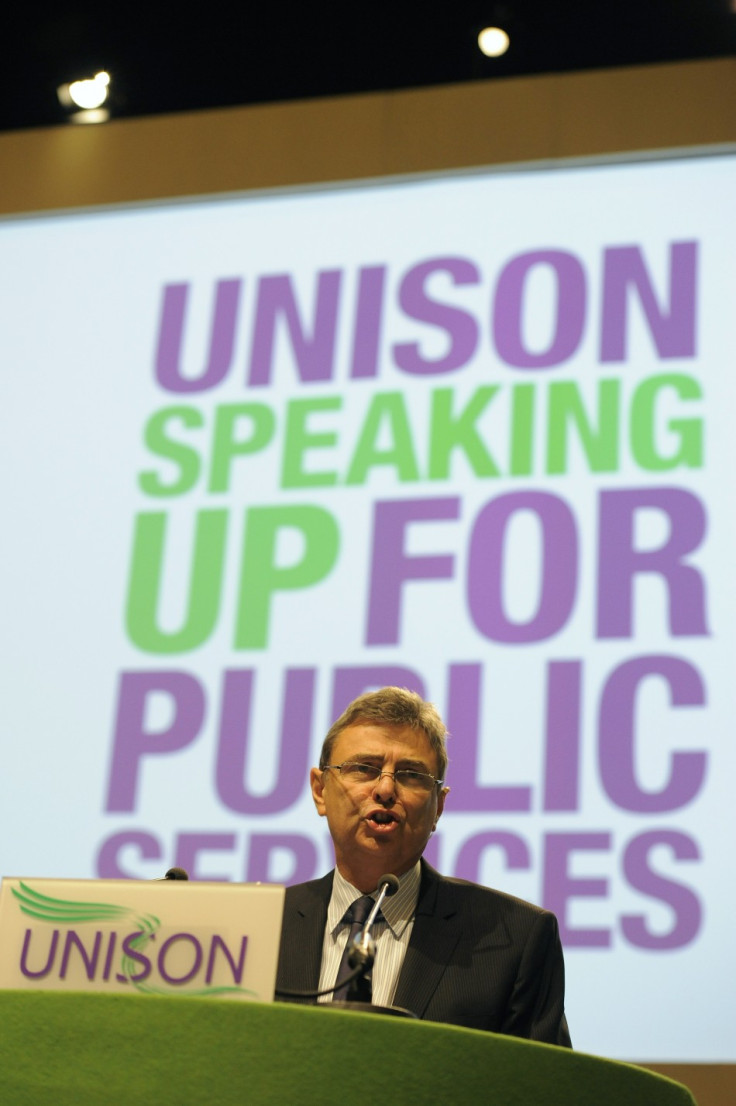 Britain's public services will be brought to a standstill on Nov. 30, as the country's largest union, UNISON, votes in favour of strike action against public sector pension reforms.
A ballot of members of the union, which represents 1.3million people, shows 245,358 of the turnout in favour of industrial action, with 70,253 against.
Turnout was around 25%.
"The decisive Yes vote in the ballot reflects the deep concern that our members have over government ministers' proposals for their pensions. Yesterday's statement in parliament was a marked improvement on earlier proposals.
"But, it is important to understand that the statement has to be translated into offers in the scheme-specific talks," said Dave Prentis, General Secretary of UNISON.
The strike will form part of a "Pensions Justice Day of Action" on Nov. 30, which was declared by the Trades Union Congress (TUC).
This latest news follows unions rejecting a fresh government offer on public sector pensions on Nov. 1.
As it stands, the government's pensions offer includes:
Pensions index-linked to CPI, rather than RPI. This amounts to a lower rate.
Increased employee contributions
A later retirement age
Based on average career salary, rather than current final-salary
Standard accrual rate of 1/60
New rules will not apply to anyone within ten years of retirement on April 1 2012
The government argues that this will all lead to public sector workers drawing a higher pension than before.
"From nurses to teachers, civil servants to road sweepers, public service workers provide a valuable service and deserve good pensions in retirement," said Chief Secretary to the Treasury Danny Alexander.
"But people are living longer, so public service pension reform is inevitable.
"We've listened to public service workers and come up with a deal that's fair and affordable. The lowest paid and people ten years off retirement will be protected - and pensions will still be among the very best available."
However unions argue the reforms means workers will work for longer and pay more.
They also say that increased employee contributions essentially means a pay cut, given the freeze on public sector salaries.
Following the Nov. 1 meeting, the TUC issued a statement declaring unions "firmly committed to continuing their preparations for the planned day of action on Nov. 30".