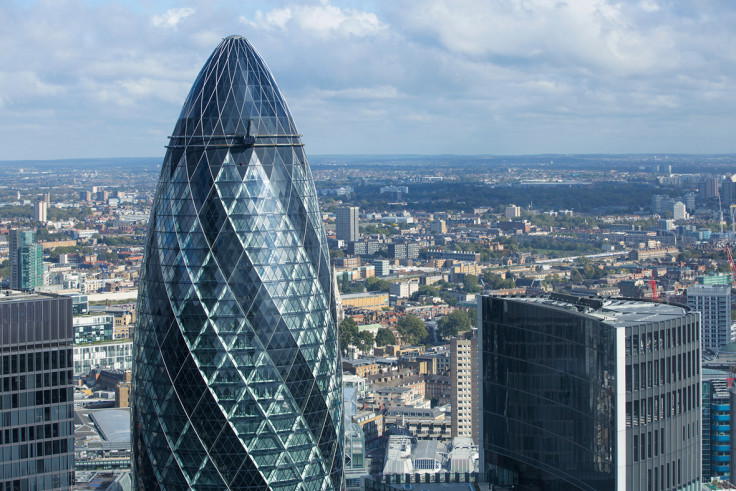 Increasing house prices and booming business in the City have driven Britain's total wealth past the £10tn (€11tn, $13tn) threshold, a new report has revealed.
According to Lloyds Bank's private banking division, the financial and property markets were responsible for approximately 50% of the total £892bn increase in household wealth recorded in Britain last year.
Meanwhile, the total value of assets in the UK jumped 9% year-on-year to £10.5tn, which is likely to put the country's rising inequality back in the spotlight.
Since the Bank of England introduced its quantitative easing programme following the financial crisis, the richest 5% of British households has benefitted more than the rest of the country, as the increase in the supply of credit saw higher demand for financial assets.
Given wealthy Britons held most of these assets, approximately 40% of the gains resulting from higher bond and share prices went to the richest 5% of the country.
In terms of rate growth over the last decade, however, prices and incomes lagged way behind the value of assets. The latter increased 59% last year, while prices rose 39% and incomes grew by 37%.
"For many people, their overall wealth is locked up in assets that they hold for the longer term like their homes, their pensions, ISAs and investments," said Sarah Deaves, private banking director at Lloyds Bank.
"With rising house and equity prices, net worth has increased substantially in the past decade, growing by £143,000 per household on average.
"Increasing levels of wealth are clearly positive for households, but with recent changes, like pensions freedoms, it also highlights the increasing importance of proper financial planning, especially as people approach and move into retirement."
According to the survey, house prices rose 4.9% year-on-year in 2016, with 183,000 homes added to the stock of private properties to buy and rent. Lloyds added housing wealth accounted for approximately £431bn of the total increase in wealth last year, with the total value of financial assets rising 8% to £461bn.
Meanwhile, a separate report released by the Social Market Foundation showed over 14m working age adults are not saving at all, and more than 26m adults admitted not having pension savings or an adequate rainy day fund.