British Airways Announces 'UnGrounded' Transatlantic Hackathon
British Airways has announced UnGrounded, an 11-hour hackathon on a San Francisco-to-London flight with the aim of solving global problems.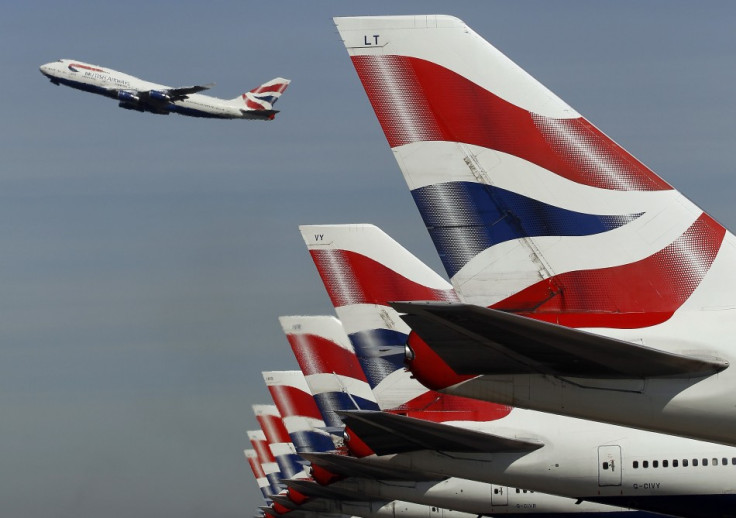 On 12 June a private British Airways flight will take off from San Francisco with 100 of Silicon Valley's top innovators, entrepreneurs, venture capitalists and academics on board. Before landing in London, the hand-picked passengers will have 11 hours to work together and come up with a solution for the "misalignment of global talent."
The airline explains: "Right now our world has a bit of a balance problem. People with science, technology, engineering and maths skills are needed in communities that don't have enough of them, but other places have lots of these talented people, and not enough opportunities.
"Policy makers call it the misalignment of global talent. There's a whole generation of brain power who aren't getting the opportunities or partnerships they need."
Called UnGrounded, the sky-high hackathon will see BA create an "innovative lab" at 30,000 feet and the results will be presented in the House of Lords to the London DNA (Decide Now Act) Summit right after they land.
Headed by Dr Hamadoun I. Touré, the Secretary General of the ITU (United Nations agency for information and communications technology), the summit launched to coincide with the 2012 Olympic Games and was attended last year by Sir Tim Berners Lee, Microsoft co-founder Paul Allen and head of Wikipedia, Jimmy Wales.
UnGrounded will also work in partnership with Google executive chairman Eric Schmidt's Innovation Endeavors fund, Silicon Valley Bank, the RocketSpace startup accelerator and Google itself, among others. The in-flight experience will be created by design consultancy firm Ideo, which will turn the cabin into an efficient work space.
Exciting
RocketSpace founder and CEO Duncan Logan said: "It is exciting to be joining the wisdom and energy of two great technology clusters, San Francisco and London. Both environments know well the first-hand challenge of talent discovery as well as the opportunities created by promoting additional technology clusters around the world."
Simon Talling-Smith, executive vice president of the Americas for BA, said: "As one of the world's leading airlines, British Airways deeply believes in the power of face-to-face engagements to ignite new ideas, co-create and accelerate innovation.
"We are focused on how we can bring people together to affect change within global society as well as within our business."
UnGrounded is similar in theory to the 'Startup Bus', which drives from San Francisco to the South-by-Southwest (SXSW) technology conference in Austin, Texas each year with the goal of creating and launching a company with a product ready to pitch on arrival.
Talling-Smith added: "We're a premium airline. We exist as a product and service business, which means we're an innovation company. So innovation has always been at the heart of what we do...The airline had a eureka moment when it realised its fuselages could become crucibles for progress."
© Copyright IBTimes 2023. All rights reserved.