Following a European ruling last month, British Airways (BA) becomes first airline to permit mobile use during all phases of flight.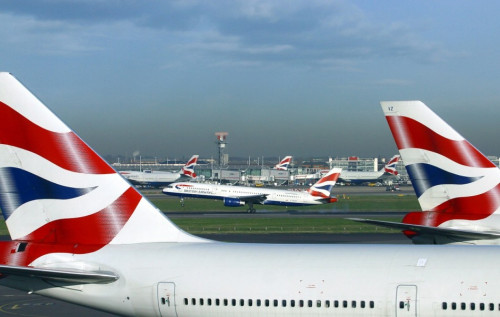 From tomorrow (19 December) passengers on all BA flights will be able to use mobile devices such as smartphones and tablets during all portions of flights as long as they are in flight or airplane mode.
The move comes just weeks after the European Aviation Safety Agency (EASA) ruled that smartphones and tablets can be safely used during take-off and landing.
Until now, passengers on flights of all lengths have had to turn off their smartphones, tablets, MP3 players and ereaders during the take-off and landing portions of flights, causing a lot of frustration for passengers, particularly during shorter flights.
The decision by BA comes after airlines in the US introduced similar new rules on flights there last month after the Federal Aviation Authority (FAA) released a report suggesting the rules could be relaxed.
Most European airlines are expected to follow suit in the coming weeks and months.
All passengers will be able to keep their electronic devices switched on as long as they are in flight mode, a setting which disables the devices ability to make or receive phone calls, or send text messages.
Although smartphones must be kept in flight mode, and therefore cannot make calls or send text messages - they can, however, connect to the plane's onboard Wi-Fi, where available - the EASA says it will look at "new ways to certify the use of mobile phones onboard aircraft to make phone calls."
"We know that our customers want to use their handheld electronic devices more, so this will be very welcome news for them," Captain Ian Pringle, British Airways' flight training manager told the Telegraph. "The easing of restrictions will provide an average of 30 minutes' additional personal screen time. With around 300 people on a long-haul flight that will mean a combined total of approximately 150 hours extra viewing, reading or working.
"We are incredibly pleased to be the first airline in Europe to introduce these changes which will be of great benefit to our customers on any British Airways flight anywhere in the world."