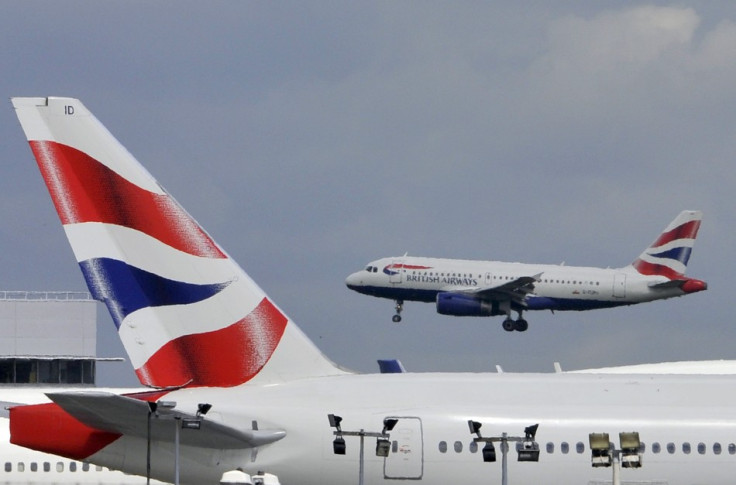 Potential summer strikes that could have caused further chaos for British travellers flying on British Airways this summer have been avoided. British Airways cabin crew staffs has voted overwhelmingly in favour of a peace deal that will end 18 months of the most bitter industrial disputes in the company's history. However, British travellers should not breathe a sigh of relief just yet as Virgin Atlantic pilots have voted overwhelmingly to strike this summer. The planned Virgin strikes are set to take place in July and will affect some of the airlines busiest routes, as a result British travellers will be hit the hardest.
British Airways cabin crew staff have agreed a pay deal that will see salaries increased by four per cent this year and three and a half the next. The deal is seen as a victory for British Airways as the 22 days of strike action last year cost the company a £150m. The deal, which has been agreed with the Unite union, will still allow the company to bring in cost saving measures designed to save the airline upwards of £65m a year. Both companies have commented that the deal was a tough negotiation but it was an honourable agreement, however it is clear that British Airways have the better deal.
Len McCluskey, Unite's general secretary, who drew up the deal with Keith Williams, BA's chief executive, said: "Unite always firmly believed that this dispute would be solved not through conflict but through negotiation. Thankfully we have reached an honourable agreement with BA.
"The overwhelming acceptance of this deal. . . means that both parties can now move forward together on securing a bright future for the airline."
BA said: "The skills and professionalism of British Airways cabin crew are second to none, and we are delighted this dispute is behind us. We have made permanent structural savings to our business, which is now ready to invest £5.5bn over the next five years.'
However the gloom is set to continue for British travellers this summer with the news that Virgin Atlantic pilots have voted overwhelmingly to strike over a four per cent pay increase. The strike, which has mass support amongst pilots, had a turnout of 94 per cent with 97 per cent voting in favour to strike. It is a significant blow to British travellers who will no doubt face holiday chaos this summer. The strike will affect key routes flown by Britain's, including Florida, the Caribbean, the Far East and Australia. The first walk out is expected this July.
The strike action, the first in Virgin Atlantics history, will cause mass disruption and cancellations from major UK airports. Virgin is based at London Heathrow but they fly key routes out of Gatwick, Manchester and Glasgow airports, handling over six million passengers a year, and well over fifteen thousand passengers a day.
A study from the Civil Aviation Authority ranked Virgin Atlantic's pilots the second best paid, just behind British Airways, in a study of all the major airlines. Virgin Atlantic is committed to holding further talks to avert the strike but they firmly believe that the pay offer is 'industry leading' and 'double the national average of a UK business.
For more information on the Virgin pilot strike click here