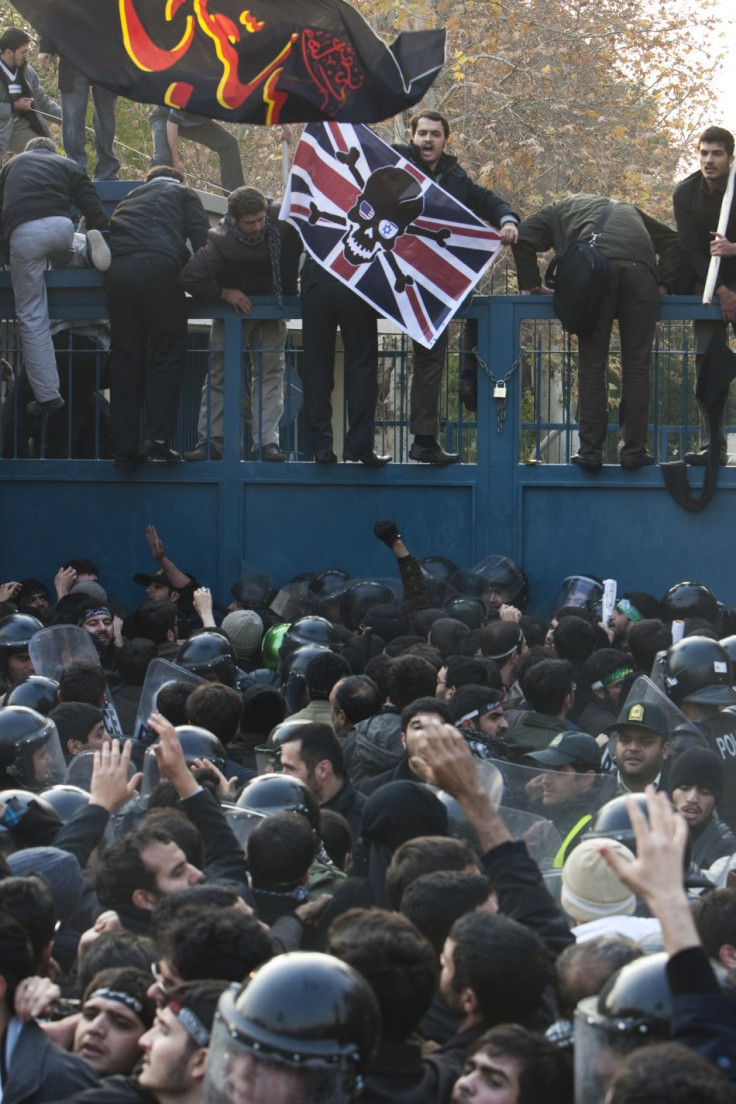 Britain has reportedly evacuated its diplomatic staff from Iran.
The step was taken after protesters stormed and ransacked the British Embassy and a residential compound in Tehran Tuesday. Britain said it was outraged by the attacks and warned of "serious consequences."
The U.N. Security Council condemned the attacks "in the strongest terms." The U.S. and the EU also criticised the attack.
Unconfirmed reports said the first group of diplomatic staff was flying to Dubai. The British Foreign Office said that "some staff" were leaving "for their own safety," but has not confirmed if all its diplomats were being pulled out.
On Tuesday, Iranians stormed two British diplomatic compounds in Tehran, smashing windows, torching a car and burning the British flag in protest against new sanctions imposed by London.
The attacks occurred at a time when diplomatic tension between Iran and Western nations has escalated following fresh sanctions over Tehran's nuclear programme. The Western countries allege that the Islamic Republic is trying to make atomic bombs.
All embassy personnel were accounted for, a British diplomat told Reuters. The diplomat said no sensitive materials had been seized.
In a separate attack, another group broke into a second British compound at Qolhak in north Tehran.
An Iranian report said six British Embassy staff had been briefly held by the protesters. "Police freed the six people working for the British Embassy in Qolhak garden," said an Iranian news agency.
British Foreign Secretary William Hague stated that the situation had been "confusing" and that he would not have called them "hostages."
The German government reported that a German school next to the Qolhak compound was also damaged.
Bilateral ties between Iran and Britain have not been very smooth; there have been regular protests outside the British Embassy over the years since the 1979 Islamic revolution.
But this was the first time that protesters stormed into the compound. The attacks are a reminder of the 1979 takeover of the U.S. Embassy in Tehran by radical students who held 52 Americans hostage for 444 days. The U.S. still has no diplomatic ties with Iran.