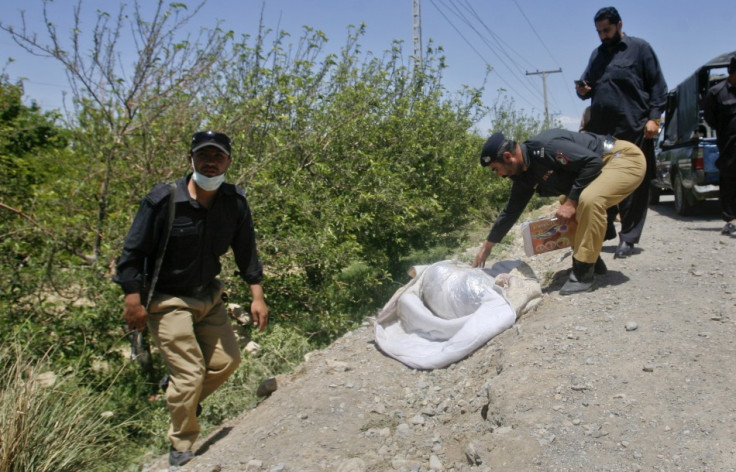 The beheaded body of a British doctor and aid worker was found dumped on the roadside of the southwestern city of Quetta in Pakistan on Sunday.
According to the local police reports, the body of Khalil Dale, 60, a Scottish doctor was found in an orchard near Quetta with a note attached to the body which read he was killed because no ransom was paid.
"This is the body of Khalil who we have slaughtered for not paying a ransom amount," read the note claiming to be from the militant group, Tehreek-e-Taliban.
Reacting to the horrific incident, Prime Minister David Cameron said "I was deeply saddened to hear today about the brutal murder of Khalil Dale - a man who was killed whilst providing humanitarian support to others".
"This was a shocking and merciless act, carried out by people with no respect for human life and the rule of law. Khalil Dale has dedicated many years of his life to helping some of the most vulnerable people in the world and my thoughts today are with his friends and family," he said according to a PA report.
The foreign secretary William Hague said that tireless efforts had been made to the release of Dale.
"I utterly condemn the kidnapping and killing of Mr Dale, and send my deepest condolences to his family and loved ones as they come to terms with their tragic and distressing loss," said Hague in a statement.
"My thoughts are with them, and with all those who have dedicated their lives to assisting the world's most vulnerable people through the Red Cross and Red Crescent Movement," he added.
Dale was abducted at gunpoint on 5 January when he was returning home from a local school in Baluchistan. He was working with the International Committee of the Red Cross (ICRC) in Pakistan as a health programme manager for nearly a year.
"The ICRC condemns in the strongest possible terms this barbaric act. All of us at the ICRC and at the British Red Cross share the grief and outrage of Khalil's family and friends," the PA quoted Yves Daccord, director general of the ICRC.
"We are devastated. Khalil was a trusted and very experienced Red Cross staff member who significantly contributed to the humanitarian cause," Daccord added.
He had earlier worked with the ICRC in Somalia, Afghanistan and Iraq.
Quetta borders with southern Afghanistan and Iran and is a Taliban stronghold.