British factory output slips from three-year high but maintains 'momentum'
A weak pound and growing export orders boost UK manufacturing.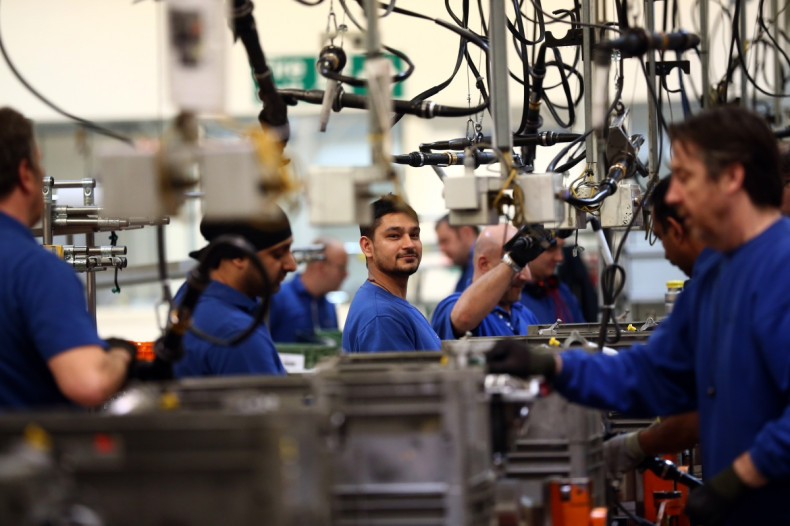 British factory output slipped back from a three-year high in April, but still showed robust growth buoyed by a weak pound and rising export orders.
Production fell to 56.7 in May from 57.3 the month before, according to the closely-watched Markit/CIPS UK Manufacturing Purchasing Managers' Index (PMI). The mark was just above economists' expectations.
The reading is below April's 2013-high, but still pleasantly surprised economists. The pace of jobs growth was the fastest since 2014, said Markit.
Factory output enjoyed rising overseas demand "due to a combination of the historically weak sterling exchange rate and manufacturers' efforts to promote and launch new products in foreign markets", the survey said. It added that the UK domestic market remained "resilient".
Britain's economic growth slowed down significantly at the start of the year, with first quarter gross domestic production falling to 0.2% from 0.7% in the final three months of last year.
Markit senior economist Rob Dobson said: "The strong PMI numbers suggest the manufacturing sector has gained growth momentum in the second quarter after the sluggish start of the year.
"The survey also provided positive signs that the upturn may be sustained, as growth of new orders remained solid, backlogs of work rose at the quickest pace in six years and business optimism improved to a 20-month high.
"On this basis, the sector should have sufficient momentum to see it through the uncertainty generated by the current unexpected general election and into the start of Brexit negotiations later in the quarter."
Manufacturing accounts for around 11% of the UK economy.
Capital Economics UK economist Scott Bowman said: "Sterling's slide still seems to be providing some support for manufacturers. Despite the fall in the new export order balance from 55.7 to 53.5, it remained above its long-run average. And the fact that the overall new orders balance held up well suggests that domestic demand is picking up some of the slack."