UK house prices slump for third straight month
House prices fell a seasonally-adjusted 0.2% in May compared to the previous month.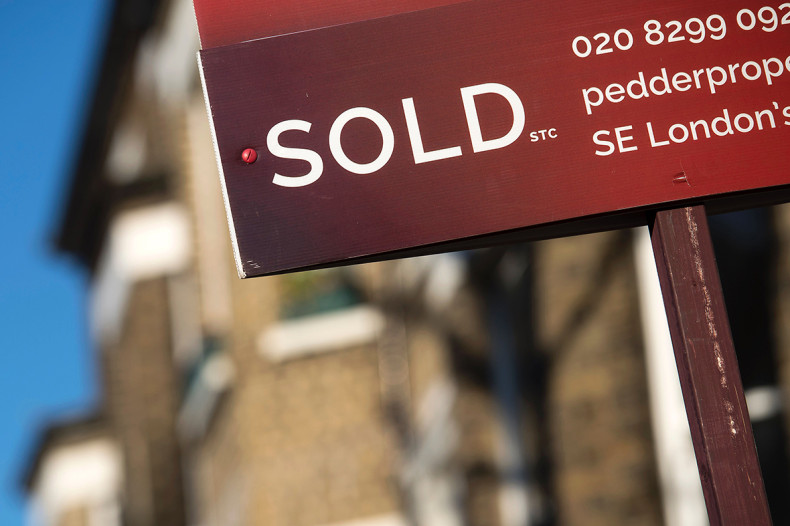 UK house prices fell for the third straight month in May, suggesting that the housing market is losing momentum.
Nationwide said house prices fell a seasonally-adjusted 0.2% from a month earlier following a 0.4% decline in April. Analysts had expected prices to drop by 0.1%.
This is the first time house prices have fallen for three consecutive months since 2009.
The average price of a home was still 2.1% higher compared to May of last year at £208,711 ($268,173), but the pace of growth was considerably slower than the 2.6% expansion recorded in April.
Nationwide chief economist Robert Gardner said it was unclear whether the negative trend was a blip or a reflection of mounting affordability pressures across the country.
"It is still early days, but this provides further evidence that the housing market is losing momentum," he said.
"Given the ongoing uncertainties around the UK's future trading arrangements and the upcoming election, the economic outlook is unusually uncertain, and housing market trends will depend crucially on developments in the wider economy."
Gardner said rising inflation and falling real wages would act as a drag on house prices in the months ahead.
However, this could be offset by subdued building activity and a lack of houses on the market and cause prices to rise by 2% over the course of 2017 as a whole, he added.
"If history is any guide, the slowdown is unlikely to be linked to election-related uncertainty," the economist said.
"Housing market trends have not traditionally been impacted around the time of general elections."
Russell Quirk, chief executive of online real estate agent eMoov, said the negative trend in house prices is likely to be reversed over the coming months as buyer confidence picks up after the election.
"It is unclear as to whether the market is losing momentum or if buyer demand is unseasonably hibernating due to the oncoming election, but Nationwide have been quick to highlight that previous elections have had little impact on traditional house price trends," he said.
"It's fair to say, however, that previous years were a tad more routine than a snap election called in the middle of negotiations to leave the EU and it is likely that the market is seeing an influence from both sides."