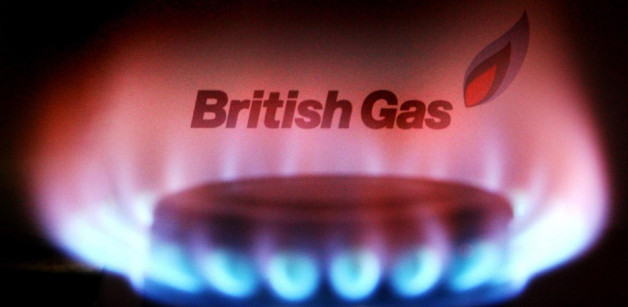 British Gas has raised the gas and electricity prices by six percent which will add up to £80 a year to the average dual fuel bill of households.
British Gas cited rising wholesale energy prices and other costs as the reasons for the hike. In May the company warned about a possible price increase ahead of winter.
"We know that household budgets are under pressure and this £1.50 per week rise will be unwelcome," said British Gas managing director Phil Bentley while announcing the price rise.
"However, we simply cannot ignore the rising costs that are largely outside our control, but which make up most of the bill".
"Britain's North Sea gas supplies are running out and British Gas has to pay the going rate for gas in a competitive global marketplace".
It is the first increase in energy tariffs by British Gas since the last hike in August 2011 when it raised gas prices by 18 percent and electricity prices by 16 percent. In January 2012, it announced a five percent reduction on its energy tariff.
Rival Scottish & Southern Energy (SSE) has already declared that it will increase prices by nine percent early next week.
Consumer groups are of the opinion that British Gas could delay the hike as its parent company is already recording huge profits, despite the economic downturn.
Centrica posted a 15 percent increase in its last half-yearly profit to £1.45bn, of which £345m was generated from its energy supply to households - a rise of 23 percent. British Gas currently serves 16 million domestic customers.
"This announcement will send consumers reeling. It is the death knell for any hope that suppliers would hold off from price rises until after winter. Consumers will be bitterly disappointed. The pressure of an extra £100 or so on energy bills will leave many buckling and forced to face another winter when they are scared to turn on heating for fear of cost," Ann Robinson, director of consumer policy at uSwitch, told the Independent.
"People will not understand why British Gas are putting up prices after their interim financial report showed profits on UK residential customers up 23 per cent compared with the same period last year," said Caroline Flint, the shadow energy secretary.
Other big suppliers including EDF, Scottish Power and npower are also expected to follow suit and announce energy tariff hikes in the days to come. Though Eon may stay out of a price increase in 2012, it has not committed the same for 2013.
The new price hikes are expected to come into effect on 16, November.