British national killed fighting in east Ukraine
Several British nationals have either gone missing or have been captured in Ukraine over the last year.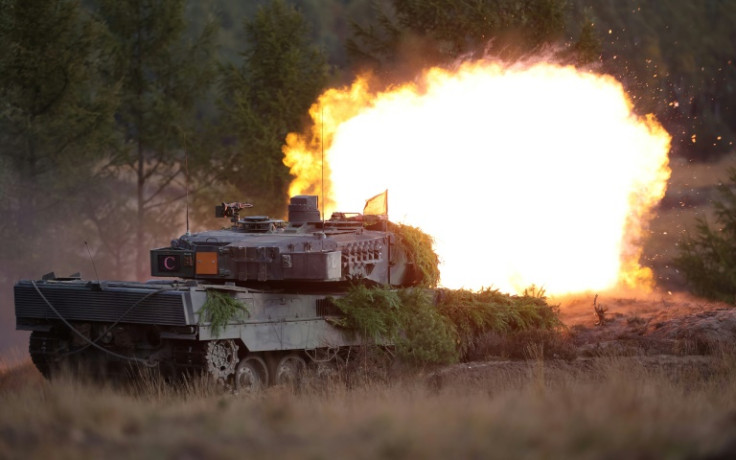 A 22-year-old British citizen who had travelled to Ukraine last year died fighting in east Ukraine on Wednesday, according to a statement issued by his family.
The man, identified as Sam Newey, hails from Solihull, a town in West Midlands County, England. Newey had travelled to Ukraine as a member of a group of international volunteers known as the Dark Angels. His family said that he died fighting alongside Ukrainian forces.
His brother, Daniel Newey, wrote on Facebook: "I cannot put into words how broken I feel. I also cannot emphasise how proud I am of my little brother. He'd just turned 21 when he decided to answer the call and travel to Ukraine to push back against Russian imperialism.
"Sam, you gave your life for people you never knew and acted with courage, morality, and honour." The United Kingdom's foreign office has also confirmed his death and said that they are providing support to his family.
Thousands of Russian and Ukrainian troops have lost their lives since the Russian invasion of Ukraine in February. It has been more than a year since the invasion, but the war does not seem to be coming to an end anytime soon.
Sam Newey and his father Paul were charged with terrorism offences in 2020 after it came to light that Daniel was fighting against the Islamic State in Syria as a volunteer. The charges were later dropped following a Crown Prosecution Service review.
Sam Newey is not the only British citizen to have lost his life fighting Russian forces. Last year, a British man who had travelled to Ukraine to offer his services as a medic was killed while volunteering in the country.
The man, identified as Craig Mackintosh, was from Thetford in Norfolk and died on August 24, 2022 "in the line of duty," his sister Lorna Mackintosh said in a social media post.
The 48-year-old landscape gardener was killed by Russian troops while out on patrol near the city of Kharkiv. He had earlier served in the Territorial Army and wanted to become a full-time soldier. He is survived by two daughters and two stepdaughters.
According to local media reports, Mackintosh was hit in the neck while trying to help an injured friend.
Two British nationals were killed while rescuing an elderly woman amid heavy fighting in Soledar, Ukraine. The two, identified as Andrew Bagshaw, 47, and Christopher Parry, 28, had gone missing earlier this year.
Parry, who hailed from Cornwall in the UK, was a software engineer and had gone to Ukraine in March last year as a volunteer. His family said that he helped save as many as 400 lives in the war-ravaged country.
Bagshaw was a resident of New Zealand. He used to work as a scientific researcher in genetics. He had been in Ukraine since April as a volunteer aid worker. The two were killed when their car was hit by an artillery shell as they tried to rescue an elderly woman during intense military action, per a statement from Bagshaw's family.
Several British nationals have either gone missing or have been captured in Ukraine over the last year. A former British soldier, who was discharged from service in March last year, died fighting Russian forces in Ukraine.
The soldier, identified as Jordan Gatley, 24, died on June 10, 2022, after giving his notice to the British Army and joining an international unit of fighters just weeks after the Russian invasion of Ukraine.
Five other British nationals who had been captured by Russian-backed forces in Ukraine were allowed to return home in September last year after Saudi Arabia brokered an exchange of detainees between Russia and Ukraine.
The Foreign, Commonwealth, and Development Office (FCDO) had warned people against travelling to Ukraine. It said there was a "real risk to life."
© Copyright IBTimes 2023. All rights reserved.