Christopher Steele, the ex-British spy behind an explosive dossier claiming that Russian intelligence holds compromising information on US President Donald Trump, has formed a new company, IBTimes UK can reveal.
Public records show that Steele has set up Chawton Holdings with his business partner and fellow former intelligence officer, Christopher Burrows.
The company, named after the Hampshire village where novelist Jane Austen spent her final years, was incorporated on 23 June, according to documents filed at Companies House.
Steele, 53, and Burrows, 59, are also directors of Walsingham Partners and Orbis Business Intelligence, the Belgravia-based consultancy the duo founded in London in 2009 and which made more than £1m in profits between 2015 and 2016.
Steele, who quit the UK's Security Intelligence Service (Mi6) the same year he set up Orbis, was forced to go into hiding when he was outed as the dossier author in January and returned to work in March.
"I'm now going to be focusing my efforts on supporting the broader interests of our company here," he told the Press Assocation. "I'd like to say a warm thank you to everyone who sent me kind messages and support over the last few weeks."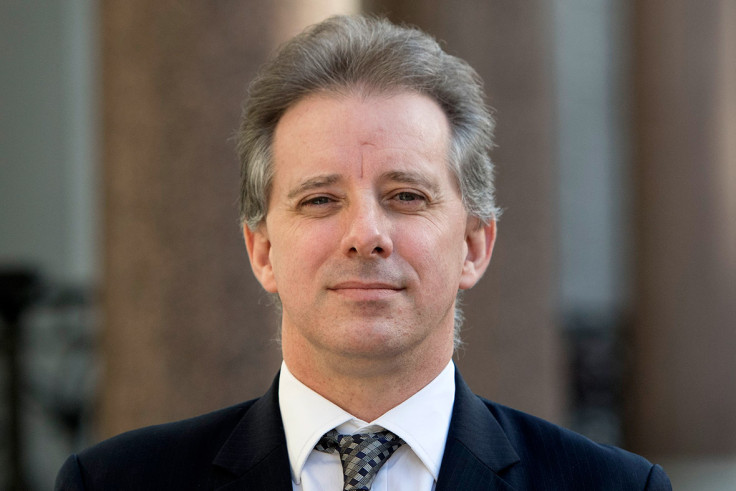 The former Cambridge University president had reportedly been commissioned by Washington-based opposition research firm Fusion GPS to investigate potential ties between Trump and Russia.
Steele's findings, which Trump has vigorously denied – branding the dossier "fake news" – were shared with members of the British and US intelligence communities.
Sir Andrew Wood, a former UK ambassador to Russia, also told Republican Senator and Chair of the Armed Services Committee John McCain about the existence of the dossier during a security conference in Halifax, Canada, in November 2016.
The event was held just over a week after Trump beat Democratic Party candidate Hillary Clinton in the presidential election on 8 November.
"I told him I was aware of what was in the report but I had not read it myself, that it might be true, it might be untrue. I had no means of judging really," Wood told BBC Radio 4's Today programme in January.
McCain later reportedly passed the information onto now former FBI Director James Comey, who in turn briefed outgoing President Barack Obama and President-elect Trump about the dossier.
The 35-pages of unverified material was eventually published by BuzzFeed News in January, with the Wall Street Journal naming Steele as the author later that month.
After decades in the shadows, including working in Moscow, leading Mi6's Russia desk in London and investigating corruption in football's international governing body FIFA for the English Football Association, Steele had become a household name.