British Tourist Falls to Death from Wentworth Falls Waterfall in Australia [VIDEO]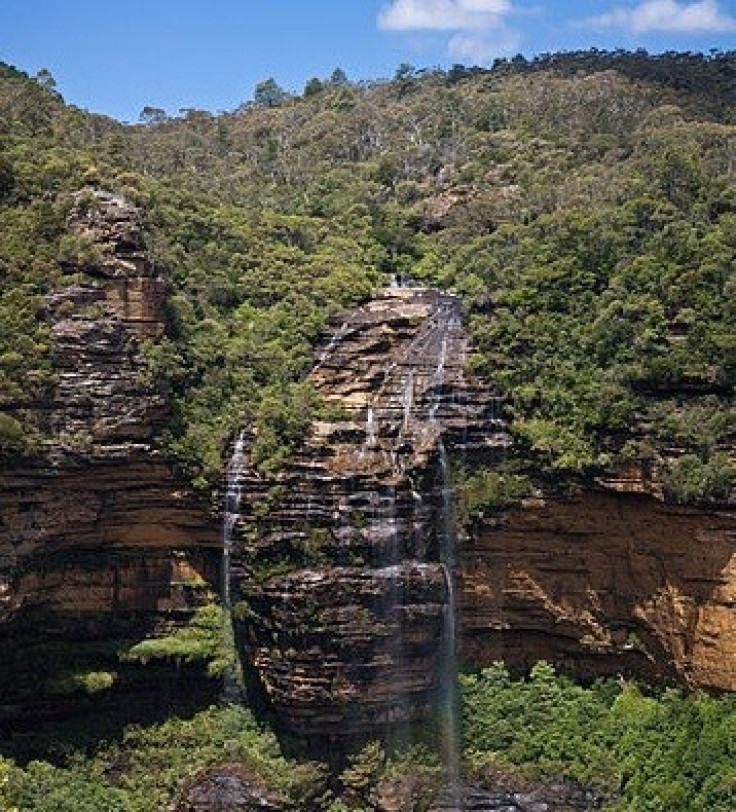 A British tourist has died in Australia after falling from the top of a waterfall in New South Wales.
The 20-year-old, who has not yet been named, was walking with friends in the Blue Mountains near Sydney when he slipped and fell about 100 metres (300ft) over the edge of Wentworth Falls.
The man's body has now been recovered after a search by police and rescue teams was originally hampered by high winds.
New South Wales police said the man was on holiday with a group of eight friends when visited the Blue Mountains for a picnic and a walk along a bush trail.
It is not believed the group were part of an organised tour.
A witness told state broadcaster ABC she had seen a group of friends gathered on some rocks.
"I saw a group of French and English kids - you know, adults - mucking around on the rocks and it's very slippery' she told the Australian Broadcasting Corporation.
"Then they went down to the next one (group of rocks) and I knew something was going to happen.
"We just saw them all panic and a 20-year-old boy fell over 100m down the waterfall.
"It's pretty sad, very unfortunate."
Strong winds meant the 20-year-old's body could not be immediately recovered, but a rescue team later worked with a police helicopter to help find the body.
A police spokeswoman said: "The location is extremely rugged and difficult to access, despite the rescue crew being very experienced."
His family and the British consulate in Australia have been notified of his death.
A spokeswoman for the Foreign Office said: "We are aware of the death of a British national in New South Wales, Australia, on 6 January 2013, and we are providing consular assistance to the family at this difficult time."
The Blue Mountains - a world heritage site - are a popular tourist attraction around 40 miles (60km) west of Sydney. The overall height of the Wentworh falls water fall is 187 metres (613 feet).
© Copyright IBTimes 2023. All rights reserved.