A 24-year-old British tourist, who has been provisionally identified as Sara Elizabeth, has been found dead inside a houseboat on Dal Lake in Srinagar, the capital city of the northern Indian state of Kashmir. Initial reports say Elizabeth, whose body was discovered on Saturday morning, may have been raped before being killed but this cannot be confirmed until the results of the autopsy and medical examination are known.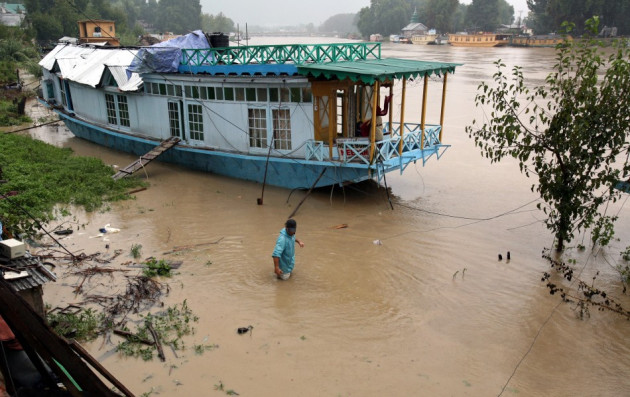 Zee News reports a Dutch national, who was also on board the houseboat, has been detained by local police. The Dutch man, identified by the Indian Express as 43-year-old Davit Rechord, was apprehended while reportedly trying to flee the scene.
"There were injuries found on [the] woman's body. The cabin [in which Elizabeth was staying] was found [to be] broken into. The Dutch tourist escaped, leaving behind his belongings and was apprehended later," the Deputy Inspector-General for Central Kashmir, Afadul Mujtaba, explained.
Police have also confirmed the investigation is considering other possibilities and evidence, including forensic details.
Elizabeth's body was discovered by Abdul Rahim Shoda, the owner of the houseboat, who said he promptly called the police. He indicated Rechord would have had to steal a lifeboat (called shikhara) to get away from the houseboat, which was anchored in the middle of the lake.
The lifeboat is believed to have capsized some way from shore and it is speculated Rechord then swam ashore. He was finally arrested at Qazigund, which is in the Anantnag district of the state, some 50 miles from Srinagar.