fufhfhifjhf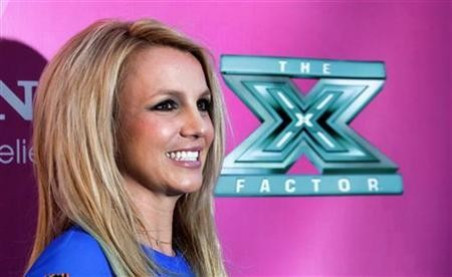 Britney Spears is at the centre of a racism row after stereotyping Latino men in an interview on Spanish TV.
The 32-year-old raised eyebrows following her declaration on Univison's Despierta America! that Spanish-speaking men are 'bad boys'.
When questioned about her relationship with the Latino community, the Toxic hitmaker said: "I think it's very sexy. I've always loved Latinos. They make me think of a bad boy type that your father wouldn't let you go out with."
She provoked outrage further when host Luis Sandoval asked what was her idea of the perfect man and she responded by saying "Just talk like you" in a Hispanic accent.
Members of Latino/Hispanic community vented their anger online.
One viewer said: "The poor thing probably only thinks us Latinos are dangerous gang members, cholas or maids."
Another wrote: "Celebs say profoundly stupid things during dinky interviews, they hardly get press/rotation unless they're completely outlandish...but I hope at least someone whispered to her, 'hey, that's a racist generalization' and she said to herself (and hopefully others present) "oh my god I'm sorry, etc... [sic]."
Spears has not commented on the backlash.