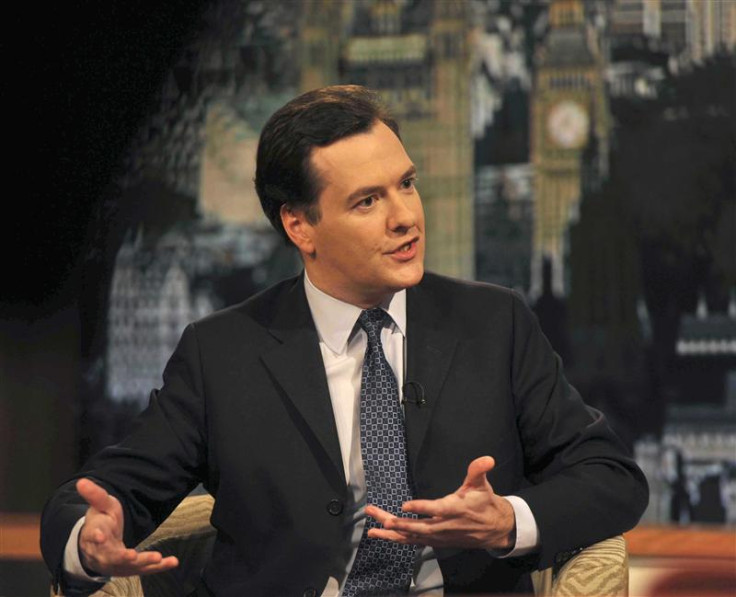 George Osborne's autumn statement contains a dire warning: Britons face another six years of economic misery.
When he reads out his statement to MPs Tuesday, the chancellor is also expected to say the spending cuts will continue until 2017.
Osborne is going to read out plans which might cheer commuters, motorists and small businesses, reports have said.
He is likely to announce a freeze on the 3p rise on fuel duty, cap rail fares at inflation plus 1 percent and set up a £15 billion "credit easing" plan to get more lending to small business, according to the Daily Star.
"We will underwrite the loans the banks make to small businesses in order to cut the interest rates the small businesses pay," Osborne told the BBC's Andrew Marr Show.
In addition to this he will seek to change health and safety laws which cost the government about £14 billion a year.
"We have a slowing economy, a slowing world economy, we have this financial crisis brewing in Europe," the chancellor told the TV show.
Changes to health and safety laws, reviewed by Professor Ragnar Lofstedt of King's College London, are intended to reduce bureaucratic interface and restore basic safeguards.
Osborne will announce £5 billion in extra spending cuts to channelise it for a massive public works programme to avert an impending "second recession".
Diversion of the additional savings to fund a £40 billion investment programme in major infrastructure projects, including new roads, power stations, railway lines and school buildings, is also planned.
Around £600 million of the diverted money will be used to create 40,000 new primary schools, another priority area for the government.
In an attempt to create more jobs and boost growth, the chancellor has signed a deal with the UK's major pension funds to allow them to invest a £20 billion in the infrastructure programme.
He assured that the government would do "what it takes" to meet its deficit reduction targets, hinting at further cuts on expenses and more taxes.
The annual statement comes at a crucial time when the country is set to witness one of the biggest walkouts by public sector workers in recent times over pension reforms. The strike is likely to cause massive disruption and huge loss to the Treasury.
The government say the present scheme is unsustainable.
Meanwhile, shadow chancellor Ed Balls has appealed the government as well as the striking unions to "give ground" to avoid Wednesday's strike.
"I would urge the government to get round the table, give some ground and sort this out," Balls told the Andrew Marr Show.
"The government has got to give some ground; so have the unions. There has to be a deal, it takes both sides to sort this out. I would urge the union leaders to say we'll give ground and we'll talk," Balls said.
Balls also said access to more credit for small businesses alone would not restore business confidence.