Budget 2014: Britons Enjoy Wellbeing Boost as Life Satisfaction Improves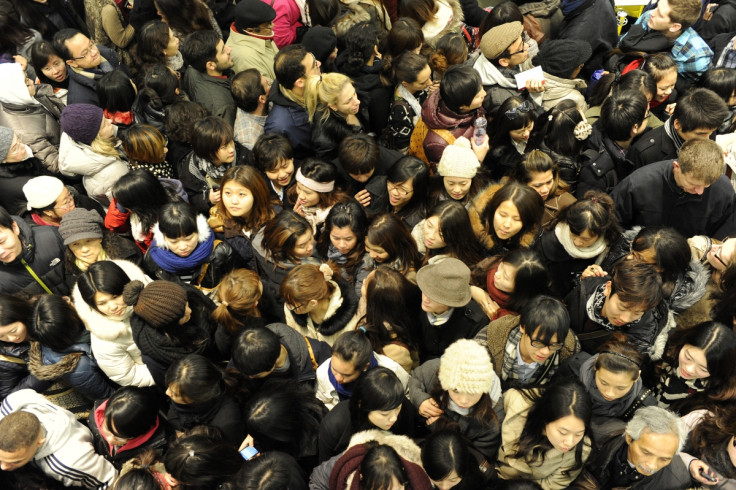 The UK government will be boosted as Britons have seen their overall life satisfaction jump over the last year.
According to official figures, 77% of adults rated their life satisfaction as seven or more out of 10 in 2012/13 – representing a 1.1% hike from 75.9% in 2011/12 [Fig 1].
The Office for National Statistics (ONS) also found that the average rating of life satisfaction by UK adults was 7.5 out of 10 in 2012/13.
The figures revealed that the lowest average rating was in the 45 to 54 age group (7.1 out of 10) and the highest in the 16 to 19 and 65 to 79 age groups (both 7.8 out of 10).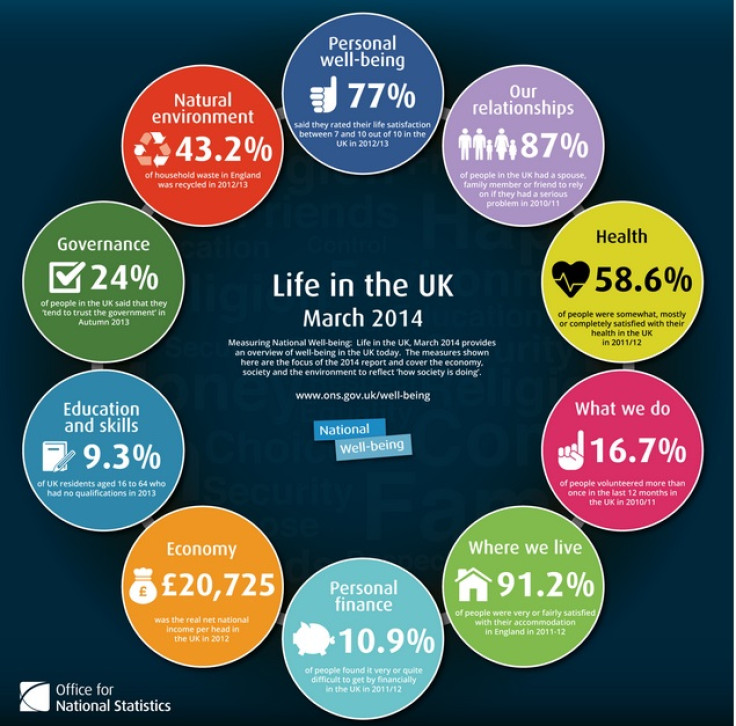 The research body found that more than one in ten (10.9%) of people found it very or quite difficult to get by financially in 2011/12, a decrease from 11.6% in 2010/11 and a fall from 12.3% in 2009/10.
The figures will be welcome news to the Chancellor George Osborne ahead of his budget, which will be unveiled to MPs in the House of Commons on 19 March 2014.
In fact, the ONS said nearly a quarter (24%) of people in the UK reported that they "tended to trust" the government in the Autumn of 2013 – representing a jump from 22% in spring 2013 and a decrease from 25% in Autumn 2012.
© Copyright IBTimes 2023. All rights reserved.