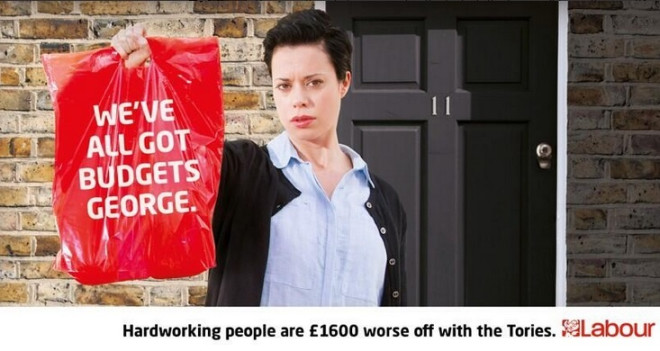 Britain's opposition has stepped up its war against the Conservative Party by unveiling a new poster and infographic ahead of UK Chancellor George Osborne's 2014 Budget announcement today.
Labour, which has also slammed the Conservatives for 24 "Tory tax rises" under Osborne's leadership of the Treasury, has ramped up its "Cost of Living" campaign after placing it at the centre of its 2015 general election manifesto.
The poster addresses, what Labour claims, is the Cost of Living crisis where working people have allegedly been made £1,600 (€1,910, $2,657) a year worse off under the Tories.
Labour's shadow chief secretary to the Treasury, Chris Leslie, said voters and companies should not be hoodwinked over possible taxation changes when Osborne has pushed through a range of tax rises or income threshold amendments for years.
"We need a Budget that tackles the cost-of-living crisis which has left working people £1,600 a year worse off under the Tories," said Leslie MP.
"Osborne wants to take credit for increasing the personal allowance, but hopes people forget his 24 Tory tax rises, including the VAT hike.
"While millionaires have been given a huge tax cut the truth is millions of hard-working people have seen their taxes go up.
A majority of UK workers have revealed that they have seen their wages fall relative to the cost of living over the last two years.
According to a survey from researcher Survation, which was conducted on behalf of Unions21, more than seven in ten (73%) employees have seen their wages fall against the cost of living and just 4% of respondents said they saw their take home pay rise.