Bug spray exposure during pregnancy linked to 6-year-olds' behavioural disorders
Pyrethroids are used in many household bug sprays, lice treatments and agricultural insecticides.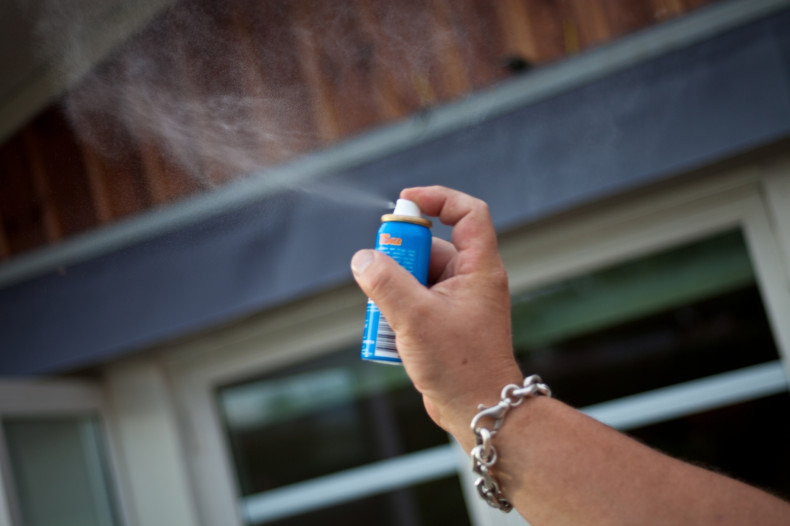 Pregnant women who are exposed to high levels of a group of insecticides called pyrethroids are more likely to have children prone to behavioural disorders by the age of six, a study of 287 mothers in France shows.
Pyrethroid insecticides target the nervous systems of insects to kill them. They were developed in the 1960s and 1970s while there was growing evidence of the toxicity of organophosphate insecticides. A study published in the journal Occupational and Environmental Medicine investigated the effects of pyrethroid exposure in the womb on the nervous systems and behaviour of children.
Breaking down pyrethroids
Exposure to these pesticides is not easy to measure, as they are rapidly broken down by the body. The researchers looked instead at the breakdown products of pyrethroids: four compounds called trans-DCCA, cis-DBCA, cis-DCCA and 3-PBA.
These are formed when several different pyrethroid compounds break down, but are not a one-to-one measure for the exact level of pyrethroid exposure. They are as close as a direct measure of pyrethroids as possible, study author Jean-Francois Viel of University Hospital Rennes, France, told IBTimes UK.
Higher levels of cis-DCCA in the urine samples of the pregnant mothers in the study was linked to "internalising behaviours", or an inability to share problems or ask for help in their children when they reached age six.
The study also measured the levels of pyrethroid breakdown products in the six-year-old children. Those who had the highest levels of 3-PBA in their urine samples had a heightened risk of defiant and disruptive behaviours, the study found.
Next steps
"The use of these class of insecticides has increased exponentially over the past decades. However, their mode of action [on insects] is neurotoxicity. The potential impact of pyrethroids on child neurological development has only started to receive attention," said Viel.
The study finds an association but not necessarily a causal link between pyrethroid exposure in the womb and behavioural difficulties in children. However, the study did factor out the potential influence of a range of environmental factors such as socioeconomic status, tobacco exposure and several other environmental factors. The next stage in the research is to look at older children to see whether the association still exists at the age of 12.
Pyrethroids are used both indoors and outdoors, in agriculture, pest control and lice treatments for pets and humans. In the US, an Environmental Protection Agency risk assessment for pyrethroids found that there was no significant risk for children or adults exposed to the insecticides.