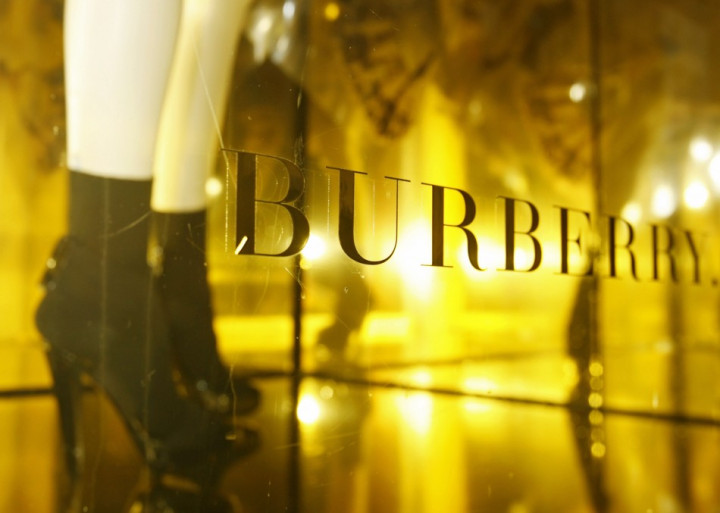 Luxury retail giant Burberry reported a 17% rise in retail revenue, by reaching £694m in the last six months to September, just as CEO Angela Ahrendts exited the group for tech giant Apple.
According to the group's results announcement, Burberry was boosted by double digit sales growth in the Asia Pacific region and Europe, Middle East, India and Africa.
Online growth continued to outperform in all regions while leather and outside clothing goods drove half of mainline sales.
"We are pleased with our first half performance, particularly in retail, with revenue up 17% driven by both online and offline," said outgoing CEO Angela Ahrendts.
"During the first six months of ownership, our supply chain execution in Beauty continued to improve and we are delighted with the early response to Brit Rhythm for Men, our first ever direct fragrance launch."
However, Ahrendts said that Burberry cannot become complacent as the retail environment remained difficult.
Wholesale revenue was down 7% to £244m excluding its Beauty product range.
"As we look forward to the second half, we expect the external environment will remain uncertain and currencies volatile," she said.
During the first six months of the 2013, Burberry opened 14 mainline stores yet closed eight.
Two stores were opened in China and one store in Brazil, Mexico and India as these countries are seen as potential growth markets.
In the wholesale market excluding its Beauty range, Burberry indicated that it expected revenue to increase by a mid to high single digit percentage in the six months to 31 March 2014.
Asia, Americas and emerging markets were expected to deliver robust growth for Burberry products where demand should be high according Burberry.
Change of Guard
As results were announced, Ahrendts revealed that she was leaving Burberry to join tech giant Apple.
She will take up her post in the spring of 2014 and report directly to CEO Tom Cook.
Her role will see her responsible for leading the iPhone maker's strategic direction, expansion and operation of both its physical retail stores and online websites.
Ahrendts, who has been Burberry CEO at the business since 2006, said that her appointment was an honour.
"I have always admired the innovation and impact Apple products and services have on people's lives and hope in some small way I can help contribute to the company's continued success and leadership in changing the world."