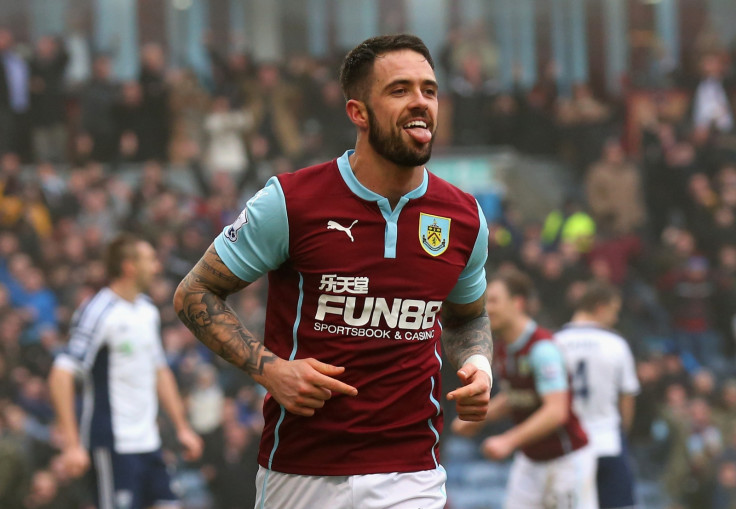 Burnley manager Sean Dyche admits the club are now resigned to losing Danny Ings this summer, amid reports suggesting Liverpool are close to agreeing a deal with the striker.
Ings, 23, is out of contract at the end of the season and Burnley's slim hopes of convincing him to sign a new deal were all but ended following confirmation of their relegation after one season in the top flight on 9 May.
The ex-Bournemouth striker is not eligible for a free transfer, leaving Liverpool and his other suitors with the prospect of going to a tribunal to acquire his signature, which is expected to see the Lancashire club demand upwards of £6.5m for their player.
But speaking after the Clarets' final home game of the season on Saturday against Stoke City, Dyche suggested an exit is inevitable.
"It's probable that was a farewell from Danny though," the Burnley boss said. "The sounds coming out of him and his agent make it probably that we will be going elsewhere.
"I don't think I need to say too much, he has done that himself, not with his words but with his actions, certainly in the last two seasons."
Liverpool boss Brendan Rodgers has made it clear in recent weeks that adding more firepower to his squad will be a priority this summer, but another goalkeeper is likely to be signed too after Brad Jones confirmed he will be leaving the club at the end of the season.
Jones, who deputised for Simon Mignolet while the Belgian was briefly dropped from the first team, posted a message via his Instagram account revealing he would have "loved" to stay at the club but has not been offered an extension to his contract.
"I would also like to add my thanks to all the LFC fans for the support that I have received over the past five years. It has been the best and worst periods of my life and I have always felt the warmth of these amazing people," the Australian wrote.
"I would have loved to have stayed at the club I have supported since the age of 5 but sometimes the dream ends."