UK housing: Landlords elbow out first-time buyers to beat buy-to-let stamp duty rise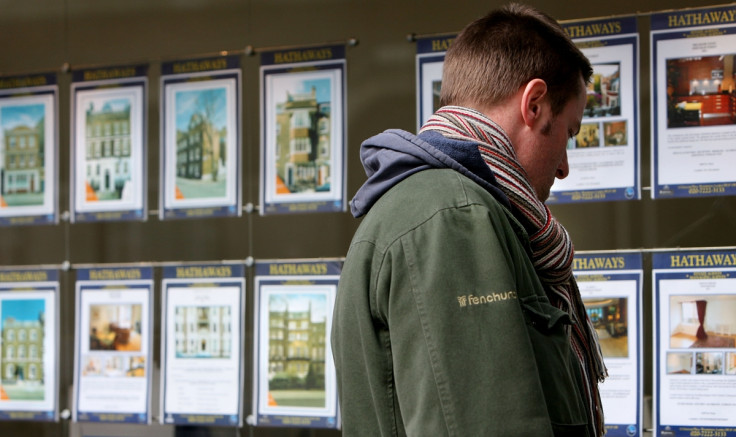 Estate agents reported a sudden rush of interest from buy-to-let investors in February as landlords moved to finish deals before they are slapped with a stamp duty hike on purchases of additional property, shutting more aspiring first-time buyers out of the market.
The National Association of Estate Agents (NAEA) said in its monthly housing market report that 85% of its members saw an increase in buy-to-let investors entering the market during the month, pushing demand for property to a 12-year high. There were 463 house hunters per branch in February, the highest since August 2004. But only 24% of sales in February were made to first-time buyers, a month-on-month fall of 5%.
Chancellor George Osborne will add 3% on top of the basic stamp duty rates for all purchases of additional property from 1 April 2016. This is part of a package of tax increases on the buy-to-let sector. Osborne wants to increase home ownership and will use some of the revenue to fund policies to support first-time buyers, including Help to Buy and shared ownership.
Mark Hayward, managing director of the NAEA, said there is "a real sense of urgency from landlords trying to complete on sales ahead of the stamp duty reforms".
"However, the mounting pressure and increased demand for housing has meant that first-time buyers have had to compete with landlords for property and, as a result, they have lost out," he said. "We would like to say that come April things will look better for first-time buyers. Schemes, like the Help to Buy ISA, Help-to-Buy scheme and the new Lifetime ISA, all sound great on paper and there's no doubt that some young people will definitely benefit from them.
"The crux of the problem though is that there is still a huge issue with supply and until we build more homes, and crucially the right sort of homes, we cannot fool ourselves into thinking we are doing enough to help people buy their own home."
© Copyright IBTimes 2023. All rights reserved.