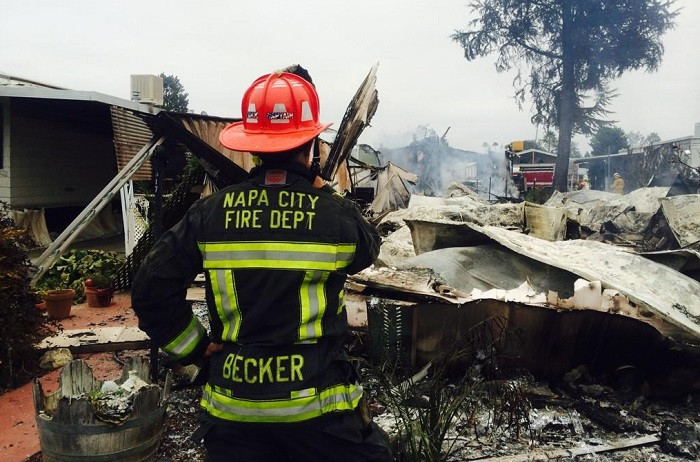 The 6.0-magnitude earthquake that rocked Northern California on Sunday is the largest to hit the Napa Valley in 25 years, according to the US Geological Survey.
At least 87 people have been injured by the quake, which struck four miles away from Napa County's American Canyon at 3.20am local time (10.20am BST).
Two adults and one child were critically injured in Califonia's northern Bay Area, the city of Napa said in a statement.
Napa's library and historic Chinese laundry building were badly damaged, water mains were burst, at least two homes were lit ablaze and at least one road was flooded.
A bridge entering American Canyon was damaged and will be closed, while Highway 37 was shut down at Sonoma Boulevard after the foundation beneath the road was damaged.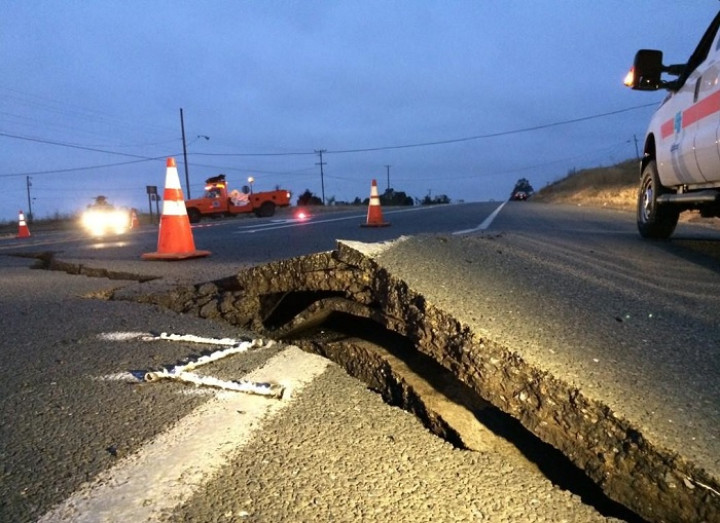 A number of buildings partially collapsed or caught on fire, with shops and homes sustaining significant damage from the quake, which lasted 30 seconds.
Around 30,000 homes were reportedly without power at one point, and thousands of homes are still without electricity, according to the Pacific Gas and Electric Company's website.
Oakland resident Rich Lieberman told the Associated Press: "It was a rolling quake. It started very much like a rolling sensation and just got progressively worse in terms of length.
"Not so much in terms of shaking, but it did shake. It felt like a side-to-side kind of rolling sensation. Nothing violent but extremely lengthy and extremely active."
The US Geological Survey said there is a 54% chance of a strong and potentially damaging aftershock within the next seven days, and a five to 10% chance that an earthquake of equal or greater magnitude will occur next week.
California's governor Jerry Brown said emergency services have been mobilised to respond to the earthquake.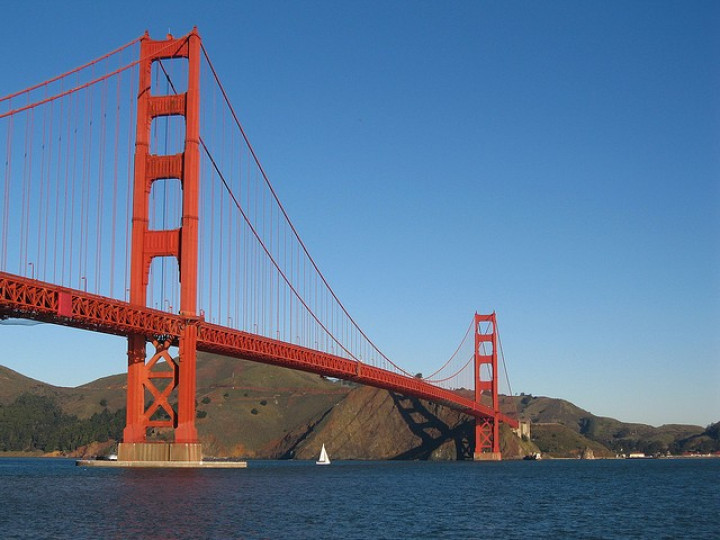 "My Office of Emergency Services has been on full activation since early this morning and is working closely with state and local emergency managers, first responders and transportation officials to respond to impacts to residents and critical infrastructure," he said.
"These public safety officials are doing all they can to help residents and those living in affected areas should follow their guidance and instruction."
Randy Baldwin, a geophysicist with the US Geological Survey, told the Associated Press: "A quake of that size in a populated area is of course widely felt throughout that region. The 6.0 is a sizeable quake for this area. It's a shallow quake. It's about 6 miles deep."
A number of bridges, including the Golden Gate and Bay Bridge are currently being assessed for any damage.