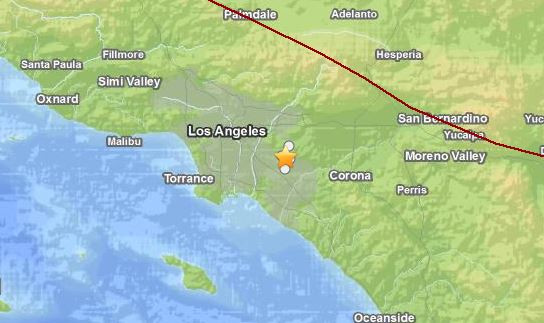 A magnitude 5.1 earthquake hit Southern California, shaking Los Angeles and its surrounding areas.
The US Geological Survey (USGS) said the quake that struck at about 9:09 pm, was centred outside the city of La Habra, located about 20 miles east of downtown Los Angeles.
US Geological Survey seismologist Lucy Jones told Los Angeles Times that the 5.1 quake has a 5% chance of being a foreshock of an even larger quake.
"There could be even a larger earthquake in the next few hours or the next few days," Jones said.
Celebrities took to Twitter to react.