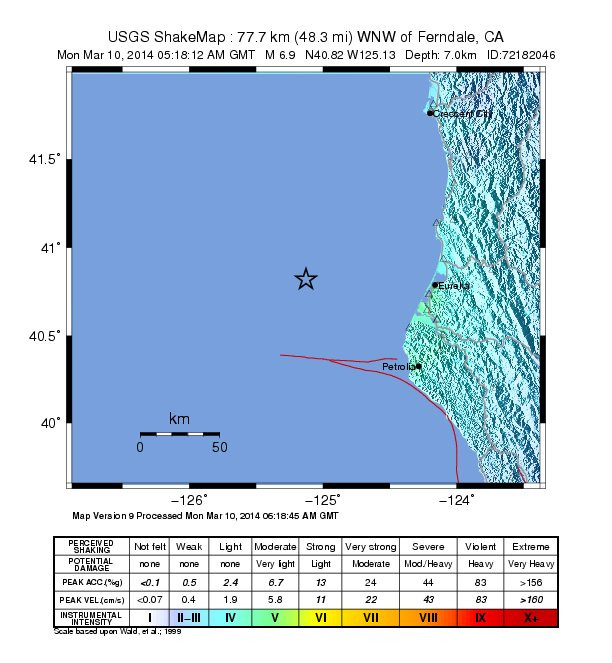 A powerful earthquake has struck off the cost of Northern California in the wee hours of Monday, the US Geological Survey (USGS) has said.
The magnitude 6.9 earthquake occurred at a shallow depth of 4.3 miles (6.9km), the report said.
The tremor was felt in a large region of the North Coast, which is seen as seismically active, and in parts of Northern California. The USGS said there were no immediate reports of injuries.
The Alaska Tsunami Warning Center said there were no tsunami warnings. "Based on all available data a destructive Pacific-wide tsunami is not expected and there is no tsunami threat to Hawaii," the Center said.
The epicentre of the quake, which struck at 0518 GMT, was 77km west-northwest of the town of Ferndale, Eureka.
A powerful 8.8 magnitude earthquake in 1964 had caused widespread damage on the North Coast.