Hours before the first trailer hits American TV screens, some morse code on Activision's Call of Duty site reveals the name of this year's title: Black Ops 2.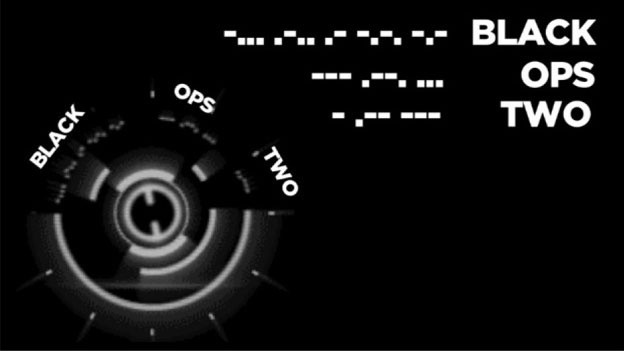 The next Call of Duty game will be called Black Ops 2, according to a brief glimpse of morse code appearing on developer Activision's official Call of Duty website, hours before the first trailer will air on television.
Last week Activision teased that the next Call of Duty will get its global reveal during the basketball playoffs on American television channel TNT, and now a Flash animation on its website confirms the name to anyone fluent in morse code.
We're not, but thankfully someone has translated the dots and dashes, sent the results to gaming site CVG and they apparently spell out Black Ops 2.
The Black Ops 2 name has been doing the rounds for some time, appearing in the CVs of developers, online shops and mostly recently a post on the official Black Ops forum that was quickly removed by Activision.
The post said: "This year, Call of Duty will return with its ninth instalment with Black Ops 2...As expected it will be following Treyarch's previous game Black Ops. Its release date is set for the 6th of November."
Activision has not yet commented on the next Call of Duty instalment, but we're expecting confirmation of the name, some footage and a release date late on 1 May.
The original Black Ops - which was set during the Cold War - was announced on 30 April, 2010 and was released worldwide on 9 November, so we're expecting a similar schedule for Black Ops 2
The last Call of Duty, Modern Warfare 3 - which we reviewed on the Xbox 360 - was released in November 2011 and sold more than 6.5 million copies in the UK and America in its opening 24 hours, setting the record for the most successful video game launch of all time.