Call of Duty: Ghosts has gone on sale for Xbox 360, PlayStation 3, Windows and Nintendo Wii U, following a worldwide midnight launch.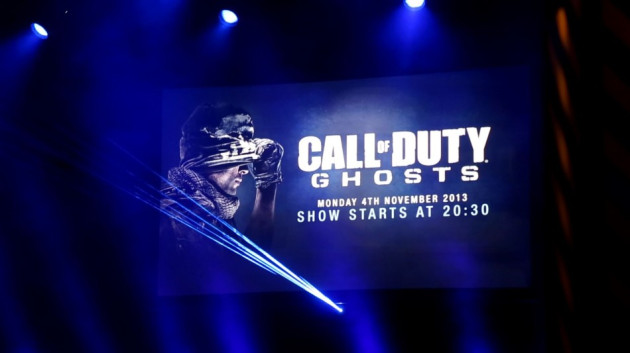 In London, the game's release was celebrated by a party at the O2 featuring Liverpool and England footballer Daniel Sturridge, Leicester Tigers rugby player Tom Croft, and music from Rizzle Kicks.
Celebrating the franchise's tenth birthday, the event featured playable copies of the game on both Xbox 360 and the soon-to-be-released Xbox One.
More than 300 branches of high street retailer Game opened at midnight across the UK to sell the new game, but the Ghosts will need to be more popular than any previous Call of Duty game if it is to retain the franchise's best-selling record, which, held for the past four years, was eclipsed by Grand Theft Auto 5 in September.
Last year, Call of Duty: Black Ops 2 earned $500 million in revenue during its first 24 hours on sale, but the record was smashed in September by GTA 5, which earned $800m in the same amount of time, making its launch the most popular for any form of digital entertainment - including games, music and films - of all time.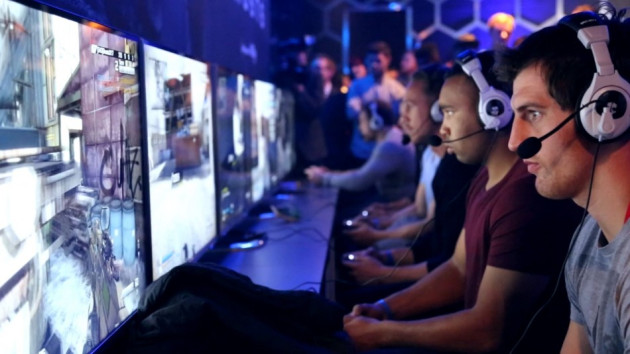 CoD: Ghosts may not break GTA 5's first-day sales record, but it will be available on the upcoming next-generation consoles - the PlayStation 4 and Xbox One - whereas the latest installment of GTA will not.
Although the PS4 does not go on sale in the UK until 29 November, pre-ordered copies of CoD: Ghosts will be despatched on its 5 November release date, while the Xbox One version will arrive from 15 November.
Eager fans of the first-person-shooter began queueing at their local video game stores more than three hours before the midnight launch.