Activision has released an entirely new version of the hugely popular Call of Duty franchise for the iPad and iPhone, called Strike Team.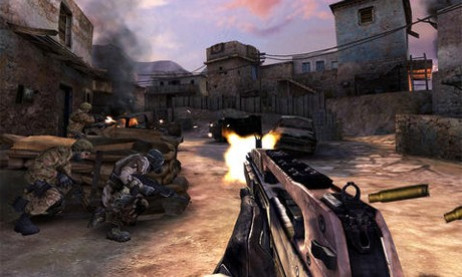 The new game is a major statement from Activision about its support of mobile gaming with the game's scope much bigger than previous instalments of the Call of Duty (COD) franchise released on mobile devices.
Activision previously released Call of Duty: Zombies and Call of Duty: Black Ops for smartphones and tablets, but Strike Team looks like much more than a diluted verison of a console game.
The game mixes the typical first-person shooter gameplay which COD is famous for with a third-person view for the more reconnaissance-based mission, with the game allowing you to switch between these modes "at almost any time."
Tensions
The game is set in 2020 and as "tensions run high amongst the world's superpowers" the US finds itself under attack from an unknown enemy with your mission to lead a special-ops team to "hunt down those responsible."
There are two game modes: single-player campaign mode and survival mode with an online leaderboard.
The game launched on the App Store on Thursday costing £4.99, eschewing the trend of many publishers who are moving towards the freemium model. where the initial download is free and in-app purchases are where the money is made.
Popularity
However, as well as paying £4.99 up-front, players will also have the option of paying for in-game items, with Activision seemingly happy to bet on the game's huge popularity to get smartphone and tablet users to overcome the initial payment.
In-game purchases are used to buy tokens which can be used to unlock weapons or upgrades. These tokens can also be earned by levelling up during the game, though obviously this method will make it much longer to upgrade and get access to all the weapons.
The new game was developed in the UK by Activision's own development studio called by The Blast Furnace, which was established just one year ago.
The game is available for most models of iPhone, iPod touch and iPad, but Activision warns it won't work on the iPhone 4, the original iPad or the fourth generation iPod touch.