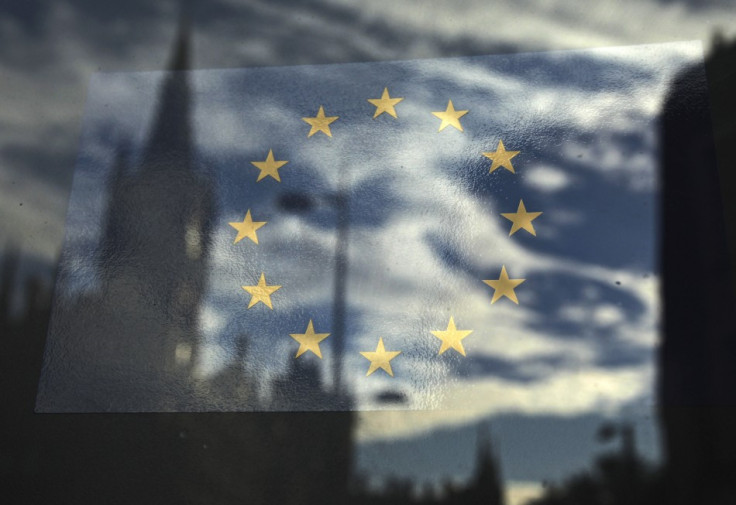 Influential Tory backbencher, Bill Cash, accused the prime minister of "bypassing the British people" by refusing to call an EU Referendum.
Speaking to the International Business Times UK, the Conservative member for Stone, said: "This is a major treaty change whether it is for the Eurozone-17 or the EU-27, as it fundamentally changes the relationship of Britain to the European Union. It therefore requires a referendum."
Mr Cameron, split between appeasing his eurosceptic backbenchers while maintaining British influence in Europe, faces a difficult few days with the critical EU beginning on Thursday.
The Prime Minister said: "We are quite clear that if there is a renegotiation of the EU treaty, with powers being transferred from Westminster to Brussels, we will hold a referendum."
But Mr Cameron denied that he would hold a referendum under any other circumstances - a policy which has upset many within the Conservative Party, who believe the UK should either be out of the EU altogether or "running the show".
"Unstable as water"
Under the new deal made between German Chancellor Angela Merkel and French President Nicolas Sarkozy, Mr Cash, who has never made any secret of his political differences over Europe, said a "treaty within a treaty" would not work.
"A fiscal union of the Eurozone-17 will undermine the single market and the City of London and will be as unstable as water," he said. "Germany will not be able to bail out the other member states in the eurozone and it will lead to an unhealthy predominance of German control over the affairs of other countries.
"Similar considerations arise in relation to a treaty of the EU-27, which would also be a major treaty change fundamentally affecting the relationship of Britain to the European Union."
Mr Cameron is under increasing pressure to reveal his hand after he was accused of being "asleep at the wheel" by shadow Europe minister Emma Reynolds.
According to Mr Cash, the Prime Minster should now give people the right to have a say on the future of the EU.
He said: "Nobody wants an implosion in Europe but the very people who caused this system, with their idealistic fantasies over on an unworkable and now failed project, are the very ones calling for more integration, leading to even greater instability than already exists.
"It is a bid for political union and the British people whose lives are affected by their decisions must be allowed to have their say."